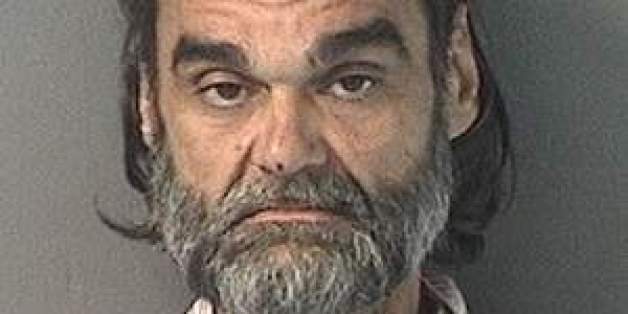 A naked man with one leg died Monday after he tried to break into several homes by throwing objects into windows.
Norbert Chabannes, 55, who has a history of cocaine-related arrests, was seen in his neighborhood of Perdido Key, Fla. at about 5 p.m. crawling across a yard, according to the Pensacola News Journal. He reportedly cut his arm while attempting to break into his next-door neighbor's home. When he was unsuccessful, he crawled across the street to another woman's house and tried to throw a brick through the window.
That's when a sheriff's deputy arrived. When the officer tried to calm Chabannes down, he collapsed. He was pronounced dead at the scene after resuscitation attempts, WBPF reports.
A cause of death has not yet been released, but authorities are investigating "because Chabannes died while involved in a confrontation with a deputy," according to the station.
Chabannes had been arrested at least five times since 2010, according to the Escambia County Sheriff's Office website. Most of the arrests involved cocaine and drug paraphernalia possession, some of them while driving.
Neighbors told the News Journal that Chabannes' strange actions weren't surprising to them. Officers frequented the man's home.
"To me, it's just all been a matter of time," said Irma Teal, whose house Chabannes tried to break into on Monday. "I've always worried because of [my mom's] age and I have a paraplegic brother in the house as well. That's always been our concern the last seven years."
BEFORE YOU GO
PHOTO GALLERY
Drugs Hidden In The Darndest Places