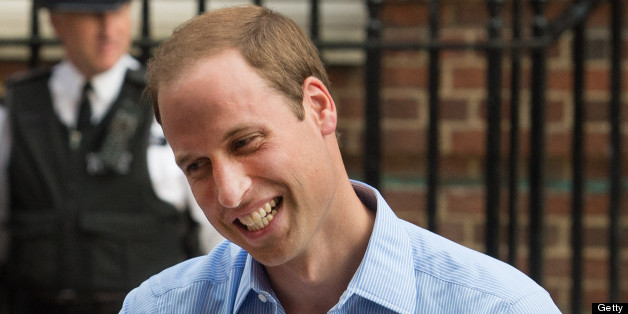 Despite networks' decisions to air television specials surrounding the birth of Prince George, royal baby-related programming has not delivered major TV ratings weeks after Kate Middleton went into labor.
CNN secured the first interview with Prince William following the birth of his son, but according to ratings figures, audiences were not terribly interested in hearing from the new father. Deadline reported that when CNN's "New Day" aired a portion of the interview on Monday, the morning show received its lowest ratings in both total viewers and the key demographic since the program debuted in June.
Despite the trouble TV might be having drawing viewers to royal-related content, Prince George and his parents are newsstand hits for magazines and tabloids. The increase in magazine sales was not only due to news of the the actual birth. Magazine editors built entire franchises around Prince George's entrance into the world -- with special editions focusing on everything from Middleton's breastfeeding plans to Prince William's paternity leave.
While the royal baby narrative has yet to lose steam with magazine audiences, it seems as though interest in the story waned fairly quickly for television audiences. When Barbara Walters aired her special mere days after Kate Middleton gave birth, the program brought in soft ratings.
BEFORE YOU GO
PHOTO GALLERY
William and Kate announce their new son