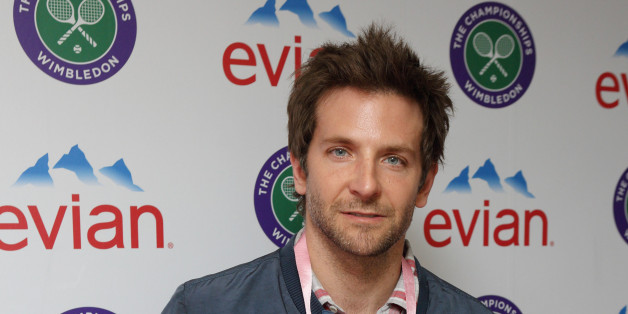 When Bradley Cooper isn't starring in Oscar fare like "Silver Linings Playbook," "American Hustle" and "American Sniper," he's voicing a gun-toting space raccoon? Maybe, at least according to a new report from Latino Review. Per the site, Cooper has been offered the voice role of Rocket Raccoon in "Guardians of the Galaxy," James Gunn's wild, genre-bending superhero movie that may also feature Vin Diesel as the voice of an alien tree.
HuffPost Entertainment contacted Cooper's representatives for comment on the rumor; this piece will be updated if and when they respond.
UPDATE: While HuffPost still awaits response from Cooper's reps, TheWrap has confirmed that the star was offered the Rocket Raccoon role. More can be found at TheWrap.
The original story continues below.
That Cooper would make the jump to a superhero movie is slightly unexpected, if only because he's managed to stay away from that genre thus far in his career. (He was, it should be noted, on the list of contenders to play Green Lantern in the Warner Bros. flop "Green Lantern"; Ryan Reynolds eventually grabbed that role.)
"I don't think about [my brand] at all," Cooper told HuffPost Entertainment when asked whether doing a superhero movie at this stage in his career would cause some of his fans to become upset. "It's really simple: I just want to get better and work with great directors. That's it. That's the formula for me. I'm like a sponge. I just take in as much information as possible. Todd Phillips, Joe Carnahan, Derek Cianfrance, David O. Russell: these are great directors that I've had a chance to sit side-by-side with and learn."
"Guardians of the Galaxy," of course, could be a different ball game for Cooper. Not only is Gunn a well-respected genre filmmaker ("Super," "Slither"), but the role is computer-generated, meaning only Cooper's voice would be required.
That Marvel would want someone like Cooper for the Rocket Raccoon role is far from surprising. HitFix reporter Drew McWeeny revealed that the studio was hoping to grab an A-list star along the lines of Bruce Willis, Johnny Depp or Tom Cruise for the part.
For more on Cooper and "Guardians," head to Latino Review.
[via Latino Review]
PHOTO GALLERY
Celebrity News & Photos