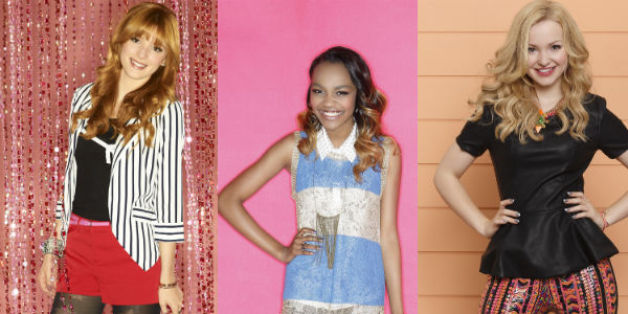 It's that time of the year again. Yes, it's definitely a little sad that summer is over, but I get super excited when it's time to go back to school. I know, I know; I'm like the only person who feels that way. Hey, if you're not pumped for school yet, the best way to get you in the educational mood is some back-to-school shopping!
Four of my Disney Channel co-stars and I have shared our top 10 back-to-school essentials. Check out our lists, below, then tell us: What is on your BTS shopping list? Sound off in the comments or tweet @HuffPost Teen! - Laura Marano
Laura Marano (Ally on "Austin & Ally")


1. A Pencil Bag With Personality: Obviously, you need to get a pencil bag to hold your writing utensils, but there's an adorable and affordable variety of different bags you can get, you can get one that totally matches your personality! Whether you're a polka dot pencil bag kind of girl (like me!) or an animal print sort of person, make sure to get one that fits you!
2. Colorful Magnetic Bookmarks or Post-its: Not only do these nifty things help you study your different subjects, they make your textbooks look SO pretty! C'mon, what's better than that?
3. Graphing Calculator: You are one-hundred percent going to need one of these in your high school life. As soon as you get it, be sure to put your name and number on it. You do not want to lose that thing!
4. Shoes! What better excuse to go shoe shopping than to go for back to school time? Remember to get comfortable as well as cute shoes for your shopping time! I'm pretty obsessed with Vera Wang's Princess collection, but I'm also a big fan of Converse. It totally depends on your style, but make sure they are sensible shoes!
5. Filter Water Bottles: If you want to stay hydrated while you're in school, but you have an unexplainable urge to not use the water fountain, this might be your awesome eco-friendly solution! This bottle has a built-in filter, so you can drink the water from the school fountains without actually drinking it. Target has some really cool ones.
6. Twistbands: When I'm at school, I usually put my hair up. High pony, side pony, or a bun, I like my hair out of my face. What better way to achieve that than to use this wonderful hair accessory! It's a kind of hair tie that is so soft, it won't do any damage to your hair. It also comes in a variety of colors, which is super fun to play with!

7. A USB/Flash Drive: Trust me, if you don't have a flash drive yet, you should get one as soon as possible. Now, you can work on your computer at home and the one in the school library. It makes your life so much more efficient.

8. Mini Highlighters: Highlighters always make your notes look better, but mini highlighters just look plain professional. You can fit them in a small pencil bag, or close them in a book without having the book completely bulge -not to mention, they are super adorable!
9. A Practical Backpack: I mean, this seems like an obvious one, but let's just be clear: Practical backpacks can be cool, too! If you happen to carry a lot of electronics in your backpack, might I suggest a solar backpack? They charge those devices for you! Isn't solar energy super cool?

10. All Your Summer Reading Is Done: Okay, so you can't really buy this last one, but it's probably one of the most significant back to school essentials! You definitely don't want to start your year without doing your first assignment, so get to it! You might even really like some of the books you get to read…or is that just me? My inner nerd is totally showing.
Debby Ryan (Jessie Prescott on "Jessie")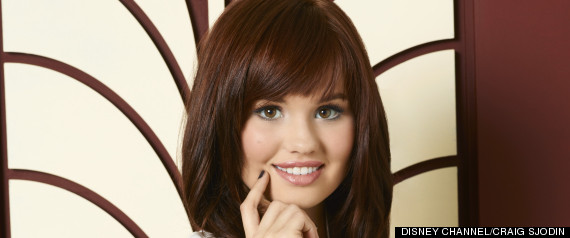 1. Cute comfortable shoes. I love a good bright pair of Nike Frees.
2. Pictures of friends and magnets for locker
3. Reusable water bottle, and flavor packets
4. Colored index cards, put quotes and lyrics on them and share them with friends!

Emergency kit bag of:
- Safety pins
- Easy cotton dress
- Girl personal items
- B vitamins for natural energy
- Lip balm and cover-up

Dove Cameron (Liv Rooney on "Liv and Maddie") 1. Scented hand sanitizer is a must have for me.
2. A copious amount of matching paper products.
3. A brand new collection of hair bows. I make or buy dozens a year.
4. A new leather diary. I like to keep track of everything from major events to infinitesimal, perfunctory happenings.
5. A gigantic personalized water bottle. Staying hydrated is key to good health.
6. A new heart locket—of course! I've gotten a new one every year since I was born. It's a staple for me.
7. A new pair of reading glasses.
8. A new pair of Converse.
9. One of my boyfriend's sweaters. It's a cute way to feel like he's with me, and it's perfect for cool days.
10. A mega pack of cinnamon gum. I'm an addict.
China Anne McClain (Chyna on "A.N.T. Farm")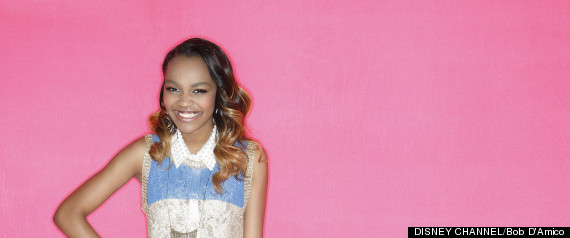 1. Converse sneakers: You can literally wear the black and white ones with EVERYTHING, and they are so comfortable!
2. Cool posters: If you have posters of your favorite band or the celebrity guy/girl that you have a crush on, they make decorating your locker fun!
3. Colorful wrap-around scarves: Scarves are one of my favorite things, so I definitely wouldn't start school without a comfortable neutral colored one.
4. Cute school bags: One with a cool pattern or in your favorite color would be much more stylish than just having a regular backpack!
5. Beanies: I would suggest you get a selection of beanies before school starts, because if you are having a bad hair day, it's a quick fix!
6. Skinny jeans: I don't wear anything but skinny jeans, because you can move around comfortably in them, and that's a plus while having to walk around in school all day!
7. Big sweaters: I love huge comfy sweaters, because you always have those days in school when you don't feel like dressing to impress.
8. Graphic t-shirts: If you are going to a new school this year, wearing a cool graphic t-shirt might strike up conversations with new friends! They are really edgy and stand out.
9. Nail polish: I always have a selection of nail polishes when I start school, because I change my nails depending on how I feel that day. It's a great way to express yourself!
10. Mechanical pencils: These are LIFESAVERS when it comes to homework, because you don't have to spend money on a pencil sharpener!
Bella Thorne (CeCe Jones on "Shake It Up")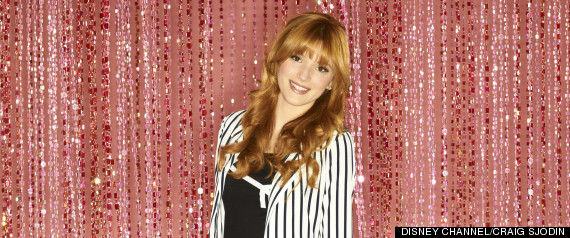 1. Wallflower jeans
2. Urban Outfitters backpack or a stylish backpack that fits your personality
3. A good skin cleanser to wash your face after sports
4. Scented erasers
5. Unique pencils (I collect pencils from my travels)
6. Neon or colorful binders
7. Cool book covers that you can design yourself (I love to add personal pictures, stickers, etc.)
8. Bejeweled scissors
9. A soft scented body spray that lasts all day but doesn't have a heavy scent
10. Scented highlighters
BEFORE YOU GO
PHOTO GALLERY
Teen Choice Awards Fashion