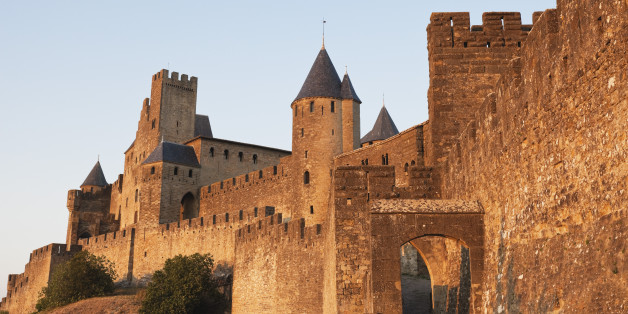 Winter may be coming to the French town of Carcassonne next spring. Well, if all goes according to plan.
A French event group wants to use the fortified town, which still looks like a medieval city, as the location of a massive "Game of Thrones" convention for avid fans around the world.
The company, called As An Event, is currently crowdfunding the project through KissKissBankBank in hopes of realizing its plan for a three-day festival filled with medieval feasts and sword fighting. The town has already signed off on "The Winter Is Coming Con," which would be held in mid-March 2014 ahead of the premiere of the hit HBO show's fourth season.
Carcassonne may be the perfect location for the "Game of Thrones" convention. Located in southern France, the medieval town boasts a castle with fortified outer walls and towers, similar to the fortresses seen on the show. ("GOT" is filmed in several locations, including sites in the U.K., Iceland, Croatia and Morocco.)
Maxime Luitaud, head of the event organization, told French radio station Le Mouv that it wanted to hold the "GOT" convention in an "exceptional setting," since most cons "don't really create the ambiance of the series," France's The Local reports.
Luitaud also added that four stars from the series have already agreed to attend. However, he refused to disclose their names until the event reaches its funding goal of 75,000 euros (about $100,000).
BEFORE YOU GO
PHOTO GALLERY
"Game Of Thrones"