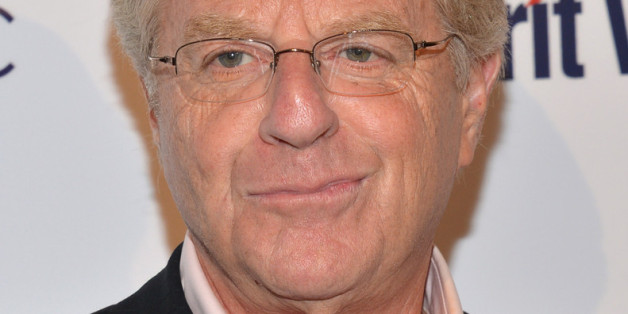 A couple of guest stars are coming to the neighborhood.
First up, EW has learned that Jerry Springer will appear in the season premiere of ABC's "The Neighbors," playing a virtual moderator (sort of like a Siri hologram). No word on how the part is weaved into the story, but this show takes place in the weirdest neighborhood on TV, so the possibilities are endless.
Meanwhile, EW has also learned that Lucy Davis, of "The Office" UK fame, is set to appear in the third episode of the season.