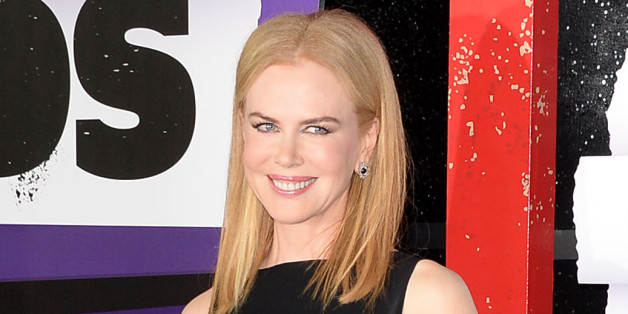 Nicole Kidman has previously spoken about how her divorce from Tom Cruise in 2001 was "a shock to [her] system", and that she felt "damaged" after the split.
But in a new interview with The Border Mail, an Australian newspaper, she revealed that she has found happiness again.
When a reporter for the paper asked the actress if she is happier now post-split, Kidman hesitated for a moment before answering in the affirmative.
"Yes," said. "Happy in the sense that I have my girls and my husband and I have a very, very strong real life to counter-balance my fantasy life now. My fantasy life used to outweigh that more and now I've kind of balanced it, which is a lot healthier."
And although The Border Mail reports that Kidman's PR person whisked her out of the room after that question, the actress turned back to assure the reporter of her happiness: "I smile now!" she said.
Kidman has been married to country star Keith Urban since June 2006, and the couple has two daughters together.
Kidman and Cruise married in 1990 and divorced in 2001. The pair adopted two children together, who chose to live with their father following the split.
Click through the slideshow below to see what Kidman and other stars have had to say about struggling with depression after divorce.
Keep in touch! Check out HuffPost Divorce on Facebook and Twitter.