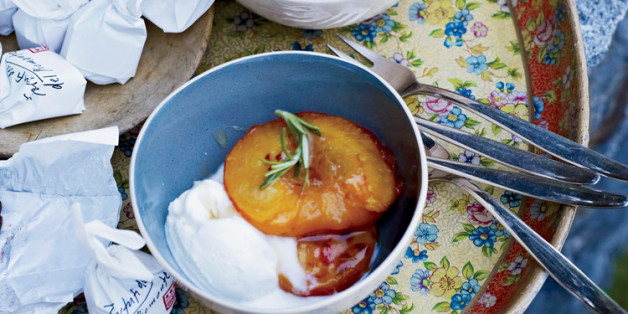 If you haven't ever roasted fruit before, it's time you start. Roasting is not just for vegetables. When you roast fruit, they get even sweeter (if you can believe that) and the natural sugars caramelize adding a deeper flavor. All in all, roasted fruit is awesome. And peaches are one of the best fruits to roast.
Our roasted peaches recipe doesn't just roast the fruit in the oven, but infuses it first in white wine, honey and rosemary. While the recipe calls for pairing the roasted peaches with homemade mascarpone ice cream, if you're not up for all that cooking we think vanilla ice cream from the store works just fine.
Get the Roasted Peaches with Mascarpone Ice Cream recipe
Want to read more from HuffPost Taste? Follow us on Twitter, Facebook, Pinterest and Tumblr.
Get more peach recipes.
PHOTO GALLERY
Peach Recipes