Sanjay Gupta has just been given the marijuana equivalent of a knighthood in the pot community -- he's had a strain of cannabis named after him.
Since publicly announcing his changed views on medical marijuana earlier this month, CNN's chief medical correspondent has inspired a more serious look at weed and has even generated some pressure on President Barack Obama to reexamine his position on marijuana laws.
Jeff Kless, the managing owner of Boulder's Helping Hands Herbals Dispensary, told Marijuana.com that he wanted to honor Gupta's evolution on marijuana.
"Dr. Gupta's recent reporting on marijuana puts him at the forefront of the medical cannabis movement, and we thought what better way to honor his efforts than by giving him his own strength. We'd like to ensure he remains part of the annals of cannabis culture, and now he will," Kless said.
Here's a photo of Gupta Kush: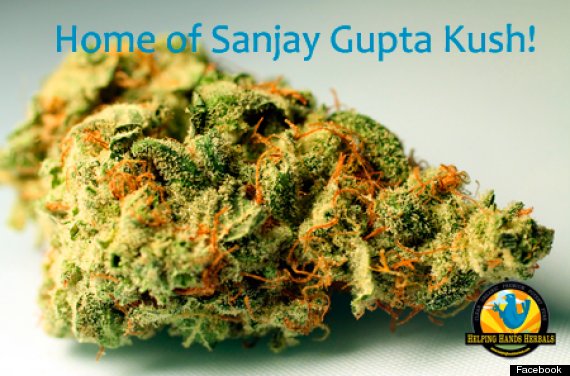 According to Kless, Gupta Kush has roots in the Hindu Kush Mountains of southeast Asia.
BEFORE YOU GO
PHOTO GALLERY
16 Facts About Marijuana And The U.S. Economy