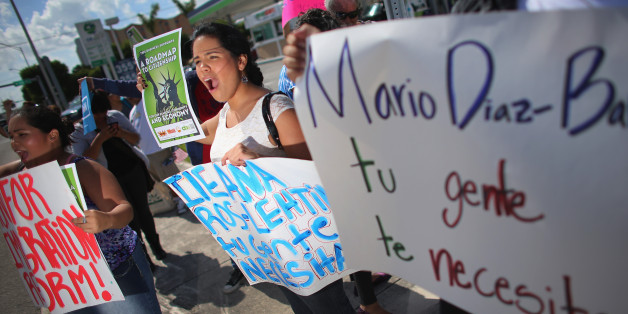 I met Edna Monroy — a young, undocumented activist from Mexico — at her neighborhood park in South Los Angeles. It's a historically black part of LA that has seen a huge demographic shift over the past several years. It's now mostly Latino. Monroy is one of the newer arrivals.
She chose Jesse Owens Park for our interview because, she says, it's symbolic. "it's on the borderline," says Monroy. "Since we're talking about borders, this park is on the borderline between South Los Angeles and Inglewood." The park is named after an African-American Olympian, but most of the visitors on this day are Hispanic. And it's situated directly under the flight path for Los Angeles International Airport — LAX to most Angelenos — a place that plays a role in Monroy's journey from Guerrero, Mexico, to South LA.
Monroy's brother took a plane into LAX, her mother crossed through the desert, her baby sister was taken across the border by another family, and she crossed through Tijuana, alone. All four were trying to reunite with her father, who had a maintenance job at an LA hotel.
BEFORE YOU GO
PHOTO GALLERY
Latino Republican Celebrities