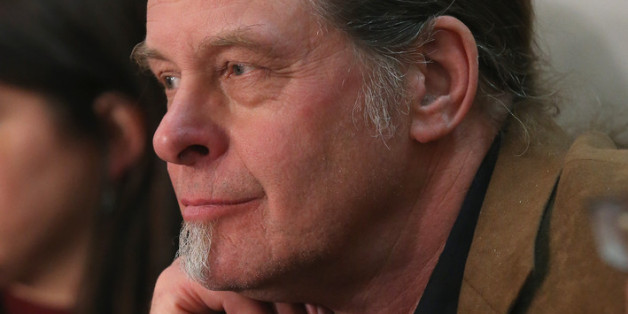 Conservative rock musician Ted Nugent said he opposes New York City's stop-and-frisk policy in an interview with Newsmax on Wednesday.
Nugent said that he believes the New York Police Department's practice of frisking pedestrians for weapons and other contraband breaches the constitutional protection against unreasonable search and seizure.
"As I sit here with you today, I am convinced that the concept of stop-and-frisk violates the Fourth Amendment," Nugent told Newsmax.
Earlier in August, Judge Shira Scheindlin ruled that stop-and-frisk violates the rights of thousands of New Yorkers, saying the provision targets minorities and violates the Fourth Amendment protection against involuntary search and seizure.
While Nugent clearly agrees with the latter notion, he called Scheindlin a "numbnut in a black robe" who is wrong for suggesting that police are stopping people based on color of skin. He called the tactic "a behavioral response, not an ethnic or skin-color response."
"Everybody knows that if you're in Haiti and you're stopping Haitians, you're not targeting Haitians. That's where you are," he told Newsmax. "When you're in the belly of the criminal beast, as they are in those regions that Commissioner [Ray] Kelly and the NYPD have put their forces — where there are the most rabid dogs, you send in the rabid dog hunters. That's what they've done, and the results are good."
Nugent also applauded Kelly for his mastery of law and order, calling him a "warrior of law enforcement." But he disagreed with the commissioner, who believes violent crime will increase if stop-and-frisk is abolished.
"Not one mass murder would have been deterred or stopped by any increase in background checks. Not a one," Nugent said. "You want to save lives? The facts are inescapable if you have a brain and a conscience. Stop with the parole orgy."
BEFORE YOU GO
PHOTO GALLERY
Ted Nugent's Most Outlandish Statements