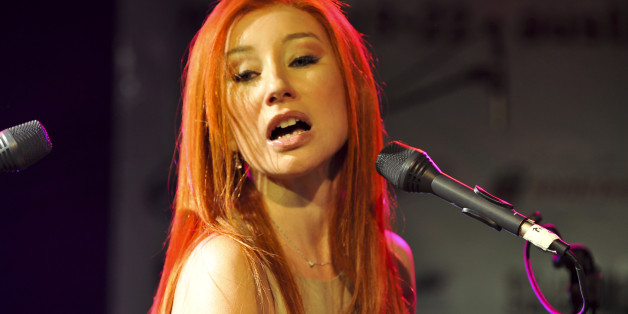 Today, Aug. 22, marks the 50th birthday of piano songstress, Tori Amos.
Though many may associate Amos with their high school years, she still has a large and devout fan base, one that music journalist Chuck Klosterman once ranked as the second most dedicated fan base in music (after Slayer, of course).
When Amos broke onto the music scene with her debut album, "Little Earthquakes," Kate Bush and Joni Mitchell comparisons ran rampant but she quickly proved that she was was her own musical force. From her next record, "Under the Pink," which spawned the radio hit "Cornflake Girl," to the seminal 2002 album "Scarlet's Walk," Amos has been keeping busy releasing an album every other year or so since the early '90s, as well as writing a book, "Piece By Piece," with music critic Ann Powers and composing a musical, "The Light Princess," due to hit the stage in London this fall.
Being a victim of sexual assault herself, Amos started RAINN (Rape And Incest National Network), which is now the largest anti-sexual abuse organization in the US. Aside from RAINN she has also been a longtime supporter of rights for the LGBT community, writing regularly about gay friends and ex-lovers, even dedicating her song "Merman" to Matthew Shepard.
Happy Birthday, Tori!
Celebrate Tori's birthday with our Spotify playlist below!