Welcome to "Moving Image," our roundup of the best photos from around the world this week.
The following images tell the story of the past seven days' most compelling events, capturing happenstance moments and monumental occurrences all over the globe.
Our picks for this week are:
1. This photo of a rainbow in Germany.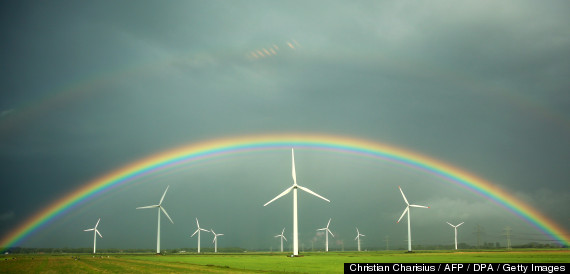 Picture taken on August 18, 2013 from a train shows a rainbow drawing over fields and wind engines near Wilster, northern Germany. (Christian Charisius / AFP / DPA / Getty Images)
2. This umbrella scene in the Philippines.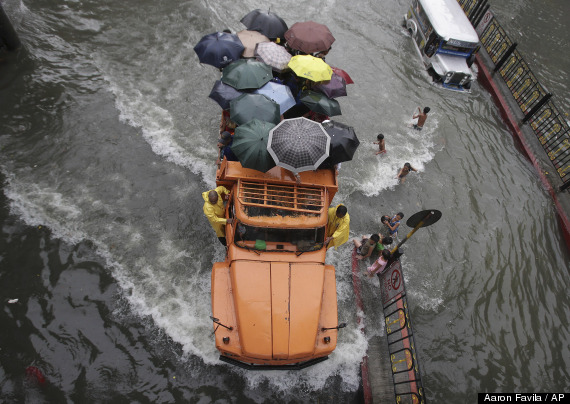 A truckload of stranded commuters cross a flooded street in Manila, Philippines Monday, Aug. 19, 2013. Torrential rains brought the Philippine capital to a standstill Monday, submerging some areas in waist-deep flood waters. (Aaron Favila / AP)
3. This portrait of a woman in India. An elderly villager listens to a speaker, unseen, during a rally demanding pension for elderly poor citizens in New Delhi, India, Thursday, Aug. 22, 2013. (Altaf Qadri / AP)
4. This striking snapshot of an Afghan cotton factory.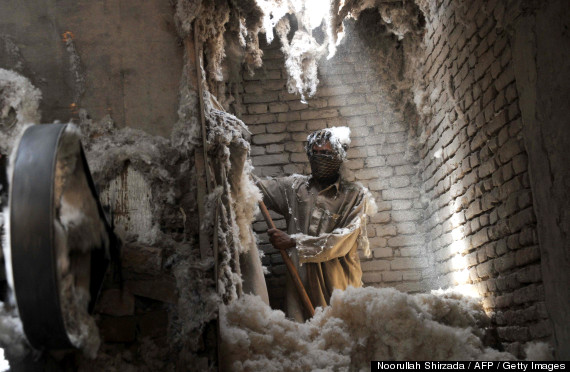 An Afghan laborer works at a traditional cotton factory in Jalalabad on August 18, 2013. (Noorullah Shirzada / AFP / Getty Images)
5. The National Guard brass band in Portugal.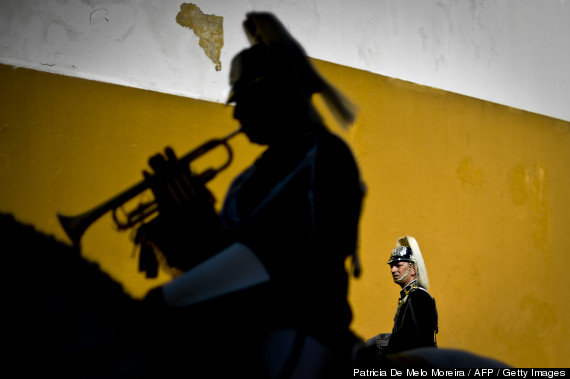 Members of the mounted brass band of Portugal's National Guard gather to take part in the ceremony of Changing the Guard, at the National Guard Cavalry Regiment headquarters in Lisbon, on August 18, 2013. (Patricia De Melo Moreira / AFP / Getty Images)
6. This man climbing a greased bamboo pole in Indonesia.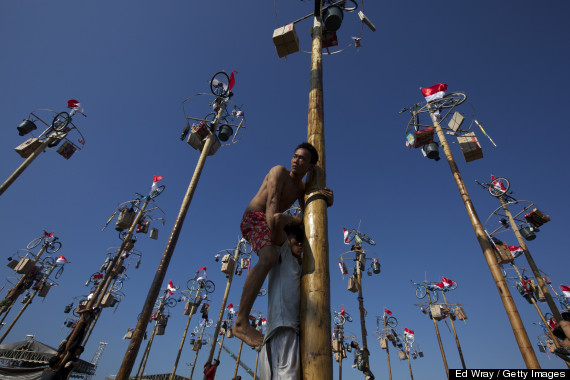 Indonesian men climb a greased bamboo pole to get prizes such as bicycles and kitchen appliances in a game called panjat pinang played traditionally on Indonesia's Independence day on August 17, 2013 in Jakarta, Indonesia. (Ed Wray / Getty Images)
7. This baby sea turtle in San Diego.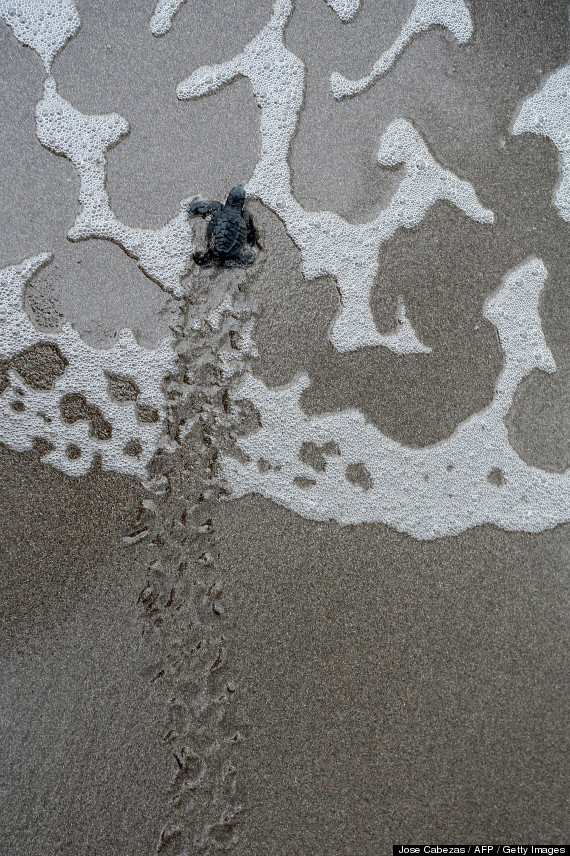 An Olive Ridley sea turtle makes its way to the sea after been released at San Diego beach in La Libertad, 34 kms south of San Salvador on August 17, 2013. (Jose Cabezas / AFP / Getty Images)
8. This silhouette of a sculpture in Scotland.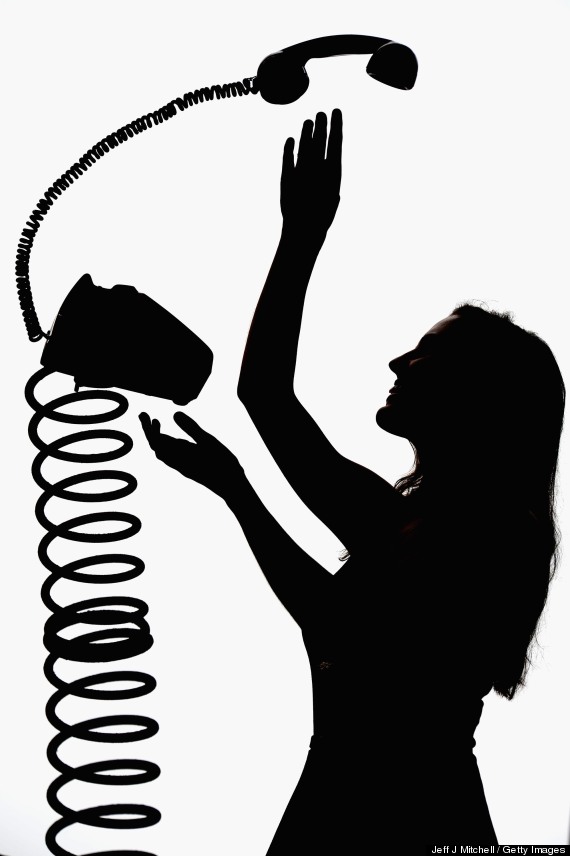 Lydia Stoker of Lyon & Turnbull stands next to a sculpture by Glasgow born artist George Wyllie titled 'For Youooo' ahead of an auction to sell the second rendition of the piece on August 22, 2013 in Edinburgh, Scotland. (Jeff J Mitchell / Getty Images)
9. This triple jumper in Moscow. France's Gaetan Saku Bafuanga Baya makes an attempt in the men's triple jump final at the World Athletics Championships in the Luzhniki stadium in Moscow, Russia, Sunday, Aug. 18, 2013. (Matt Dunham / AP)
10. This Pride March in Prague.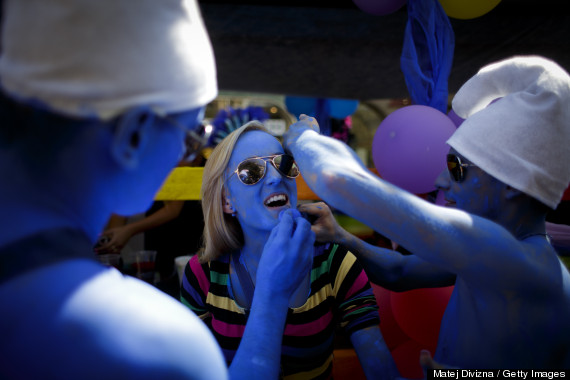 Participants attend the third Prague Pride March on August 17, 2013 in Prague, Czech Republic. Several thousand people marched through city centre in support of Lesbian, Gay, Bisexual and Transgenders (LGBT) rights. (Matej Divizna / Getty Images)
11. This moonlit jet over California. A airlines jet plane approaching Los Angeles International Airport crosses the moon as seen from Palm Park in Whittier, Ca., on Monday Aug. 19, 2013. (Nick Ut / AP)
12. This monkey frog in London. A zoo keeper weighs a waxy monkey frog during the annual weigh-in at London Zoo, London, Wednesday, Aug. 21, 2013, where creatures are weighed and measured for their measurements to be recorded into the Zoological Information Management System (ZIMS). The frog weighted in at 40g. (Sang Tan / AP)
13. This volleyball game in Afghanistan.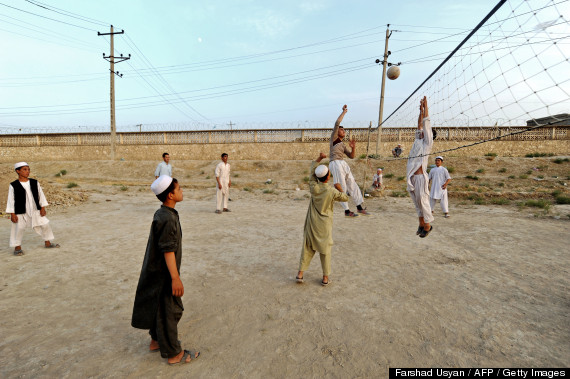 Afghan students from a religious school play volleyball in Mazar-i Sharif on August 17, 2013. Economic development is considered a vital weapon to stop the country from sinking back into civil war and to stem Islamist extremism after 100,000 international combat troops pull out next year. (Farshad Usyan / AFP / Getty Images)
14. Mee-ha, the talented Pit bull in Virginia.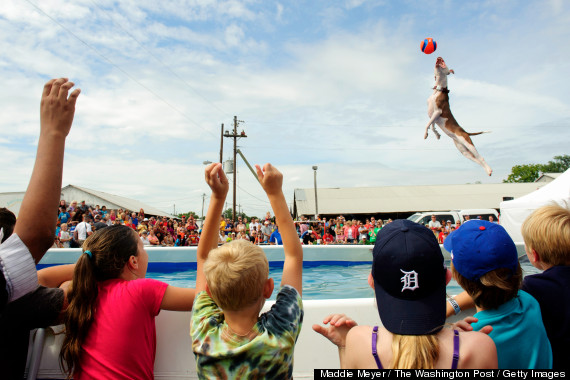 Mee-ha, a Pit bull mix, jumps into a pool of water catching a ball in midair, as part of The Marvelous Mutts traveling show at the Prince William County Fair in Manassas, VA, on August 17, 2013. The show features rescued dogs and travels to fairs all over the United States. (Maddie Meyer / The Washington Post / Getty Images)
15. This Little League game in Pennsylvania. Ottawa, Canada's Jason Zhang watches as spectators reach for a home run hit by Aguadulce, Panama's Edgardo Rosales during the second inning of an elimination baseball game at the Little League World Series tournament, Monday, Aug. 19, 2013, in South Williamsport, Pa. Aguadulce, Panama won 12-0 in four innings. (Matt Slocum / AP)
16. This image of a protest in India. A Kashmiri government employee is sprayed colored water as police use it to disperses people during a protest in Srinagar, India, Thursday, Aug 22, 2013. Police detained dozens of government employees during the protest demanding regularization of contractual jobs and a hike in salary. (Mukhtar Khan / AP)
17. This harrowing snapshot of Mexican authorities. Mexican authorities leave Rancho la Negra where a mass grave was found in Tlalmanalco, Mexico, Thursday, Aug. 22, 2013. Mexican authorities said Thursday that they found the grave and are testing to determine if it holds some of the 12 people who vanished from a bar nearly three months ago. (Ivan Pierre Aguirre / AP)
18. This parrot in Boston.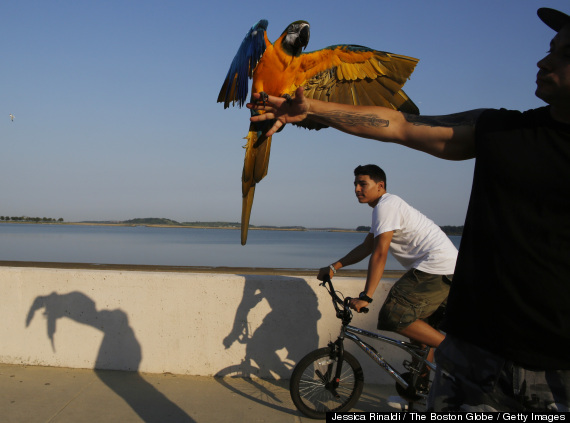 Nino Deler, of Boston, holds his parrot "Birdbrain" out for onlookers as his son Nino Jr. rides his bike along the boardwalk in South Boston, Mass., Aug. 20, 2013. (Jessica Rinaldi / The Boston Globe / Getty Images)
19. This smoke-covered villager in India An Indian villager smokes tobacco as he joins other protesters during a rally demanding pension for elderly poor citizens in New Delhi, India, Thursday, Aug. 22, 2013. (Altaf Qadri / AP)
Let us know your favorite photos in the comments section and check back next week to see new images.
This story appears in Issue 63 of our weekly iPad magazine, Huffington, in the iTunes App store, available Friday, August 23.
PHOTO GALLERY
Moving Image 2013: The Year's Best Photos