A Chicago man has been charged with attacking his neighbor and childhood friend with a chainsaw during an "alcohol-fueled" argument on the city's Far South Side Wednesday.
Anthony Metcalf, 50, heads to bond court Friday where he faces charges of aggravated battery with a deadly weapon, the Tribune reports.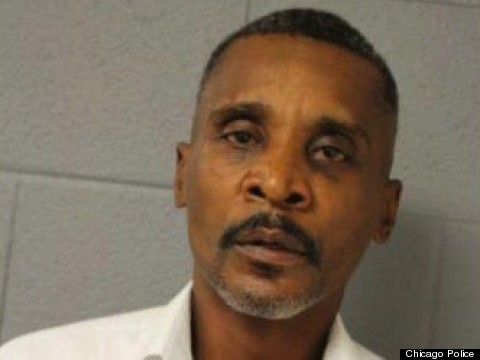 Anthony Metcalf, 50. (Chicago Police)
Police say Metcalf's neighbor, 55-year-old Preston Smith, had finished his work shift and went to have some beers at Metcalf's home in the Washington Park neighborhood. "We were sitting back there," Smith, 55, told the Sun-Times from his hospital bed. "He was just talking, just talking crap."
Smith suspects his longtime pal was "depressed" after having lost his job, but said he doesn't know what particularly set him off. "I think he got a little intoxicated -- a lot intoxicated," Smith said.
Soon, police say Metcalf pulled out a chainsaw and attacked Smith, whose neck and hands were sliced as he tried to protect himself. Smith nearly lost his fingers, and was taken to a hospital to undergo surgery. Metcalf fled the scene but was later apprehended.
"I just can't fathom what has happened," Smith's mother, Mildred Smith told NBC Chicago on Wednesday. "They were supposed to be the best of friends."
BEFORE YOU GO
PHOTO GALLERY
Crime In Chicago