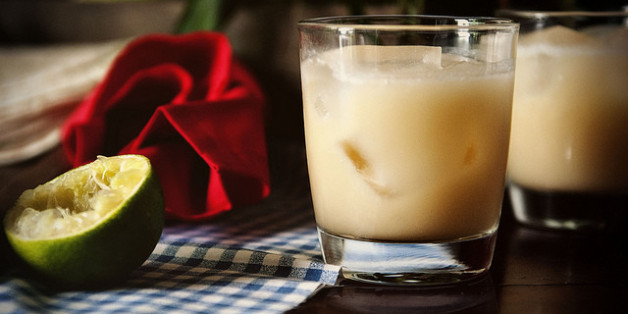 Look, it's time for the tyranny to end: it's okay to have a cocktail at brunch. "What do you mean," you might be asking yourself, "isn't a Bloody Mary or a Mimosa a brunch cocktail?" Yeah, sure. They are classics for a reason, but maybe we want some fruit. Maybe we want Campari. Maybe we're adults and we can drink whatever booze we please at breakfast.
Our general policy when imbibing at brunch is that if you toss a bunch of fruit in it, it's a brunch cocktail. Also, the presence of sparkling wine helps. However you like to drink at brunch, we'd just like to raise our glasses and toast. To another morning, another meal, another cocktail well-earned.
Want to read more from HuffPost Taste? Follow us on Twitter, Facebook, Pinterest and Tumblr.
PHOTO GALLERY
Brunch Cocktails LIST