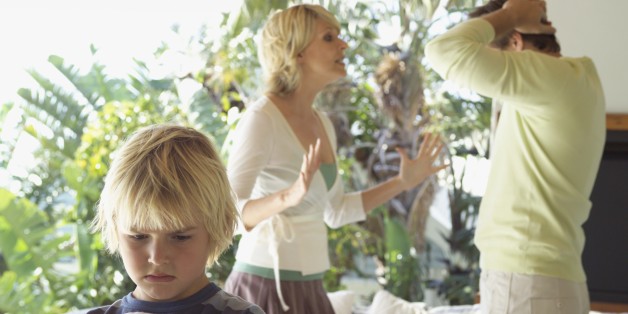 For U.K. parents, summer vacation does not signify a time to hang out with the kids while they are out of school; rather, it's a time of increased stress, according to a new survey by Stowe Family Law.
The survey, which polled 2,008 U.K. adults (1,244 of which were parents), found that nearly a fifth of parents consider divorce or separation after their children return to school in the fall.
One reason that summer vacation may breed relationship dissatisfaction? The financial stress that comes with having children home for the summer. Forty-six percent of people surveyed said they experience an increase in financial pressure during summer, which stems from paying for childcare and taking pricey family vacations, among other causes.
Marilyn Stowe, the senior partner at Stowe Family Law, said that another reason parents consider splitting up more frequently after summer vacation is that they don't want to ruin their kids' school breaks with a divorce.
"Our experience, based on the clients we see at our offices across the country, is that parents may give their marriages 'one final go' over the holidays, or delay any proceedings until the children are back at school because they don't wish to spoil the family's break," Stowe said. "The grass isn't always greener on the other side. I suspect that a relationship in trouble may be too damaged to be rescued by a holiday -– but can easily be broken by it."
It's not the first time a study has looked at what drives people to split. Earlier this month, a Swedish study found that people who commute to work at least 45 minutes each way are more likely to divorce then people with shorter commutes. And a recent study out of Kansas State University found that couples who argue about finances, particularly early in their partnerships, face a greater risk of divorce.
Click through the slideshow below to see even more fascinating divorce research.
PHOTO GALLERY
The Most Fascinating Divorce Findings Of 2012
Keep in touch! Check out HuffPost Divorce on Facebook and Twitter.