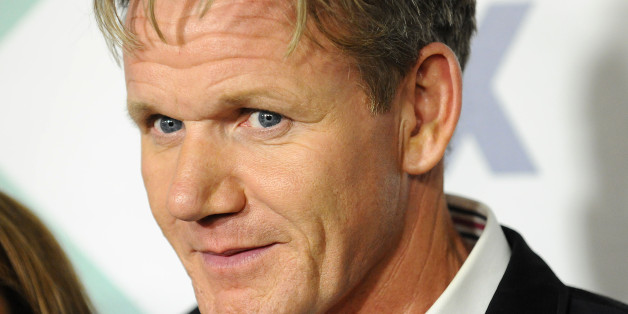 Gordon Ramsay isn't exactly known for his calm demeanor, so it's no surprise the foul-mouthed chef was recently named the celebrity who needs to "chill out' the most" in frozen cocktail brand Parrot Bay's "Chill Out" report.
To be fair, the brand's U.K. arm wrote the report and Ramsay is particularly famous across the Atlantic. Perhaps if the list were compiled stateside, Miley Cyrus or Amanda Bynes would have made the cut. At any rate, here are the top 10 celebs who need to take a chill pill, according to Parrot Bay:
1. Gordon Ramsay
2. Katie Hopkins
3. Lord Alan Sugar
4. Helen Flanagan
5. Justin Bieber
6. Luis Suarez
7. Kanye West
8. Lady Gaga
9. Bruce Willis
10.Lana Del Ray
Ramsay certainly has a lot to be stressed about. Earlier this year, there was the whole Amy's Baking Company debacle (although Ramsay came off as the even-keeled one), he was sued by former employees of one of his restaurants over unpaid wages, sued by his accountants and sued by a former contractor.
Gordon, maybe take up yoga?
BEFORE YOU GO
PHOTO GALLERY
11 Most Polarizing Celebrity Chefs