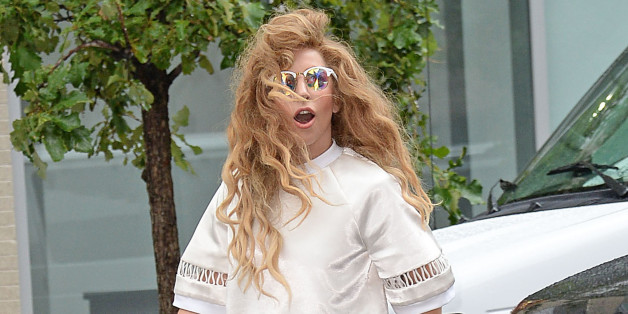 Lady Gaga stepped out in see-through pants in New York on Thursday, and we've come to the conclusion the singer is losing her edge.
Dressed in what looks like an elongated diaper with clear, plastic bubble wrap paneling on the sides, the 27-year-old singer showed off the unicorn tattoo on her upper thigh as she walked though NYC's busy streets.
Ever since Mother Monster parted ways with her longtime stylist Nicola Formichetti, when he quit last month, the star's style has taken a serious turn.
Her recent head-to-toe leather ensemble in the middle of the summer heat wasn't doing anything other than making her sweat, and at this point we're actually getting bored with how many times we've seen the singer go nude or next to naked.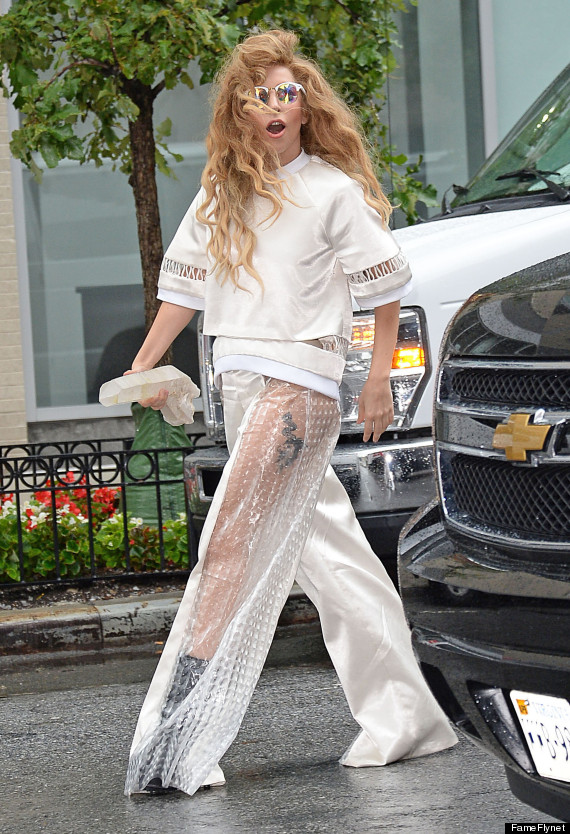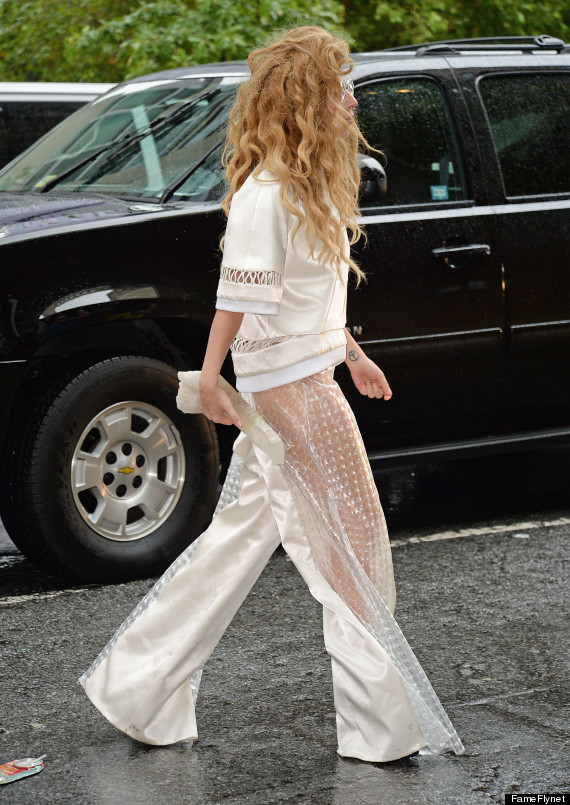 BEFORE YOU GO