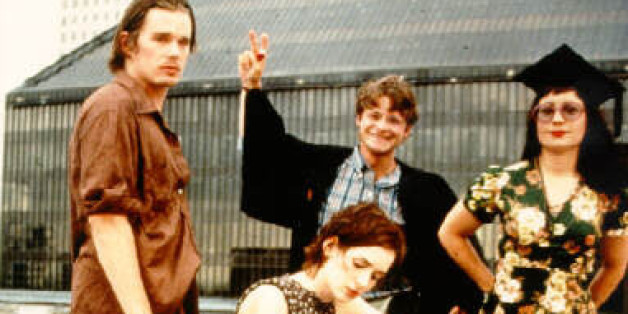 Ready for a little '90s nostalgia? Good, because the slackers are back!
As originally reported by Deadline, Ben Stiller is reviving the 1994 movie "Reality Bites" starring Winona Ryder, Ethan Hawke and Stiller himself for TV. The series, which will be produced by Universal Television, has received a script order from NBC.
For those unfamiliar with the cult-classic '90s flick, "Reality Bites" centers on fresh-out-of-college Leilana (Ryder), a young woman working on a documentary in Houston, Texas. Original screenwriter Helen Childress is attached to the project as well.
Although casting has yet to be announced, Ryder, Hawke and the rest of the gang probably won't be making be make a comeback ... but hey, you never know!
Do you think "Reality Bites" will translate well to the small screen? Let us know in the comments.
PHOTO GALLERY
NBC's New Shows 2013-2014