Tommy Hilfiger is still at the top of the fashion game -- or so it seems from the outside. But in a new interview with Haute Living magazine, the legendary designer jokes, "I'm sick of fashion... I've been doing it for too long."
To be fair, Hilfiger has been in the game since he was 17, and he's seen many ups and downs with his namesake Americana fashion line. He even tells the magazine about a decision that majorly backfired:
"In the 90's I was chasing the modern minimalist trend so I tried to make the line more modern and sleek... my customers completely pushed back. They really wanted to stay with preppy, colorful, cool designs. It was hard to rebound from that... Luckily I made the mistake and came back to who I really am."
For a man who dove into the fashion world with no formal training, we can forgive him for making a single error -- after all, he did manage to make "preppy heritage" synonymous with "cool" back in the '90s. But we can also see why he would be "sick" of fashion, since he's been pushing the same aesthetic for quite some time now. (Not to say that's a bad thing: Chanel, Christian Dior, Versace and many other fashion houses have had signature looks for decades, too.)
So will Tommy pull a Tom Ford and make a directorial debut for a major film? Or will he go in front of the camera like Marc Jacobs did? We'll have to wait and see if Hollywood's in the cards. For now, despite his complaints, he seems to be content designing clothes for wife Dee, who he calls his "muse."
See the cute couple posing in Haute Living's latest issue below and click over to HauteLiving.com to read the full feature.
PHOTOS: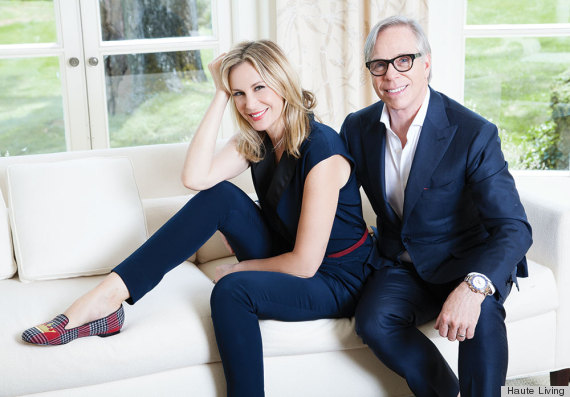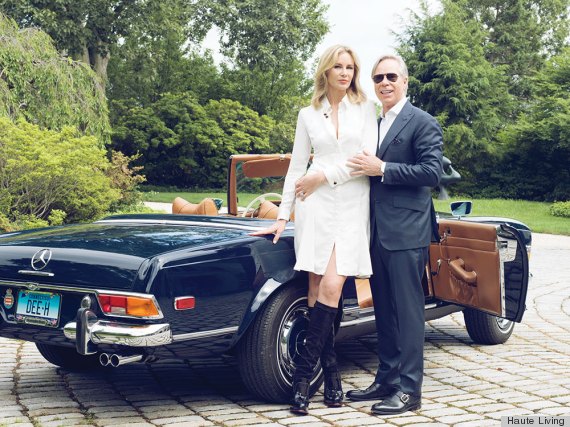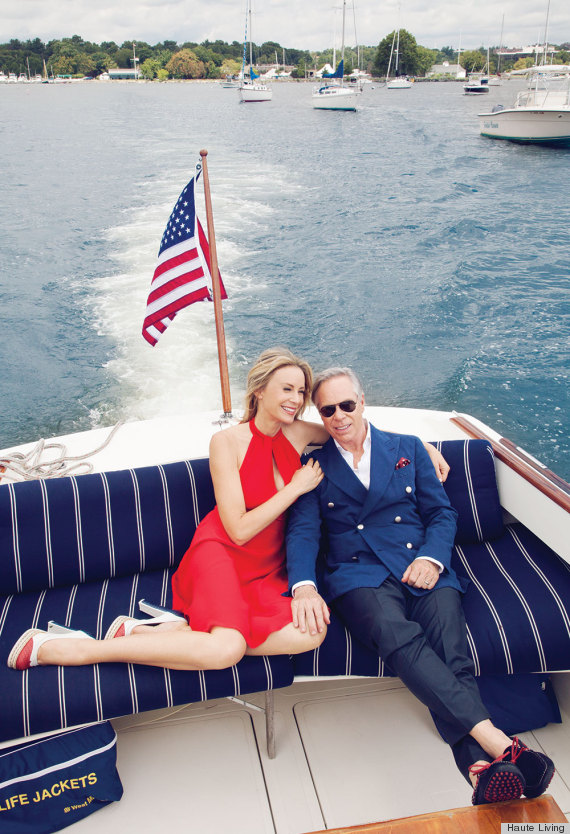 See more designers with their muses:
PHOTO GALLERY
Longtime Fashion Couples
Want more? Be sure to check out HuffPost Style on Twitter, Facebook, Tumblr, Pinterest and Instagram at @HuffPostStyle.