If you're reading this, Tom Cruise, worry not. Your ex-wife Katie Holmes is not remarrying for real, she's only donned this wedding dress for a role.
Holmes was spotted in Cleveland, Ohio, yesterday on set of "Miss Meadows" wearing a white lace gown and a long veil. The movie tells the tale of a seemingly kind and beautiful woman who's on a mission to rid of "predators and evil of all kinds with her well polished little gun inside her pocketbook," according to Film Bridge International.
Holmes memorably left her A-list husband Cruise in June 2012 after five years of marriage. She currently lives in New York City with the couple's 7-year-old daughter, Suri.
Most recently, the 34-year-old actress was romantically linked to actor Luke Kirby.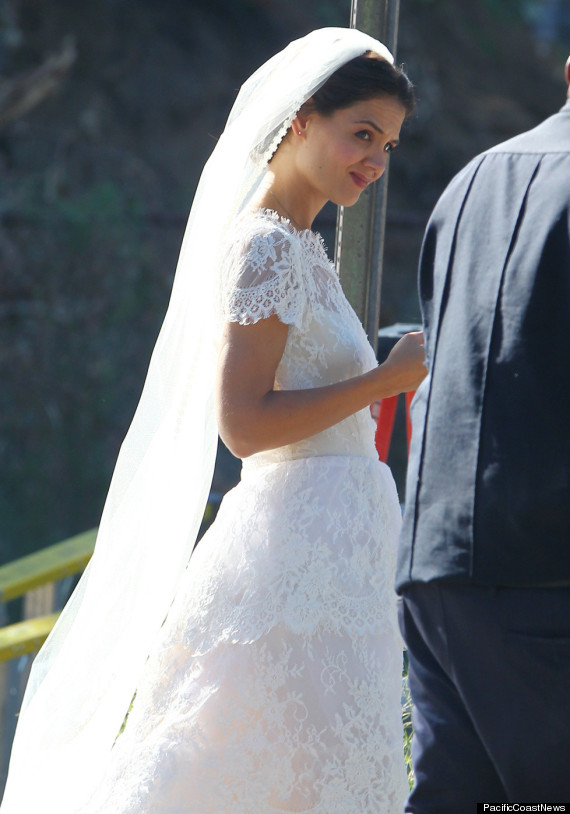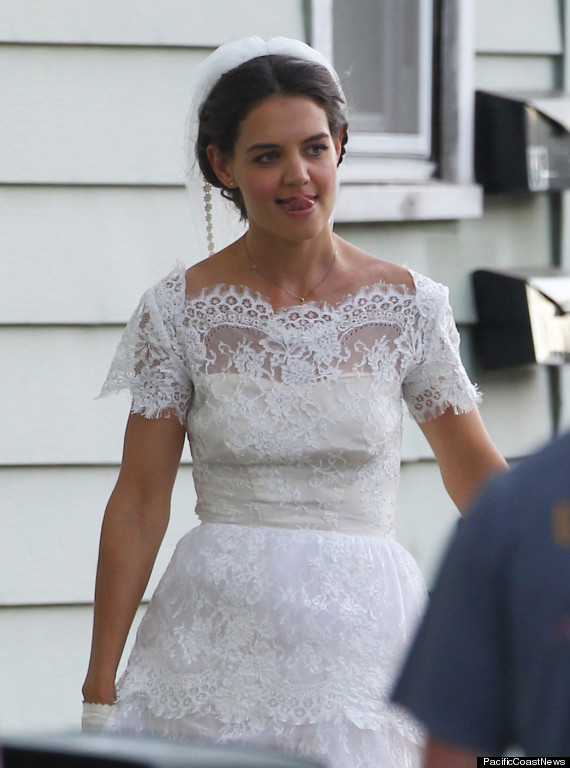 BEFORE YOU GO