Despite its low-key vibe, San Francisco is notoriously not cheap. It's been called the most unaffordable city for homeowners, and last year, it was named America's fourth most expensive big city to visit [fun fact: Hawaii placed first].
But San Fran can be cheap! Behold these low-cost (and way cooler) alternatives to the city's tourist traps.
You could rumble past the Golden Gate Bridge in a big red bus. Beware: that guy with the fanny pack will make you take pictures of him.
You should do as commuters do and bike the bridge. Cruise from the rental shop through Crissy Field, and see if you've got the stamina to make it across to Sausalito. You can bring your bike on the ferry ride back!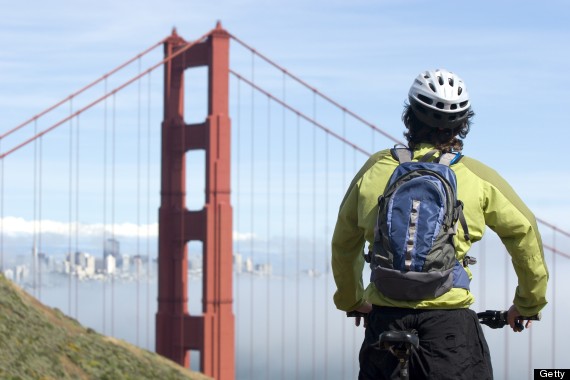 You could pile into a Ride The Ducks car for a tour. At the end, your gimmicky vehicle will convert into a gimmicky boat for a gimmicky romp in the bay.
You should catch a Giants baseball game (and maybe a stray homer) from your kayak. Diehards float in McCovey Cove, just beyond the back fence of AT&T Park, to peek through the stadium's archway and occasionally score a free hot dog.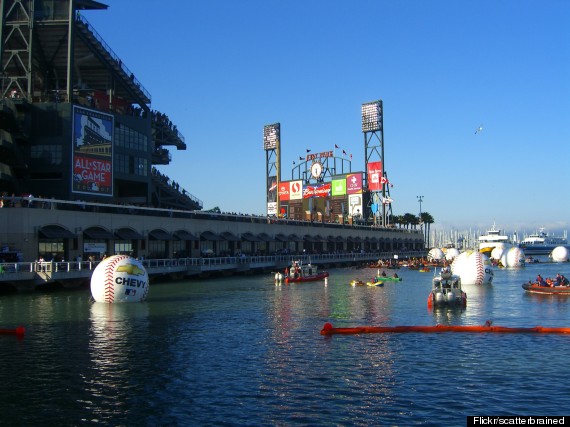 You could pay a queen's fortune for afternoon tea (with an admittedly great view) in The Rotunda at Neiman Marcus.
You should taste fresh baked fortune cookies in Chinatown (after scoping the view at Neiman Marcus, of course). Golden Gate Fortune Cookie Factory lets visitors watch the cookie-making process and sample the results—for free. Plus also, there's no fortune inside a tea crumpet.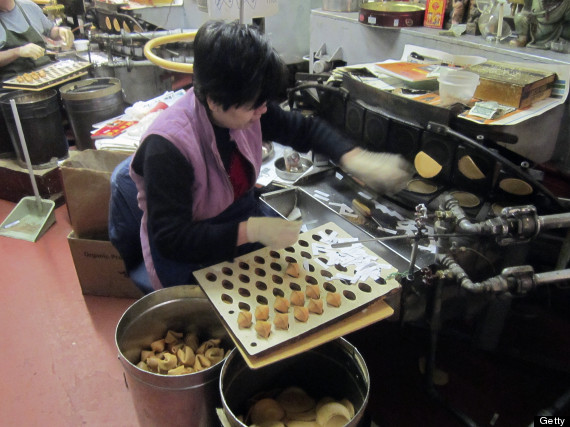 You could fawn over captive sea lions while they wallow in pool water at the San Francisco Zoo.
You should say hi to hundreds of sea lions who chillax on the docks at Pier 39. They're not caged, they don't charge admission, and there's a whole lot more of their whiskery little faces.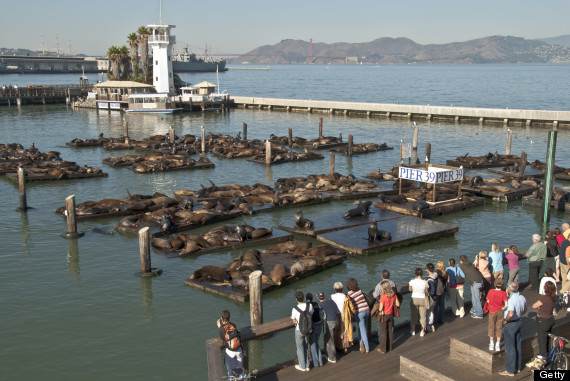 You could visit Ripley's Believe It Or Not! Museum, where you'll fight for a glimpse of the "prehistoric shrunken head" or a sculpture made from plastic toys.
You should trade weird science for the real thing at the California Academy of Sciences. The museum has an aquarium, earthquake simulator, indoor rainforest and sprawling garden on its roof. Admission is free four Sundays per year, and tons of other museums host free days more frequently. You could join the rest of the free world for a shopping spree in Union Square.
You should snag some unique pieces from zillions of thrift stores in The Haight. A punkish hippie enclave, the district bubbles with culture-- there's no graffiti on the walls at Macy's.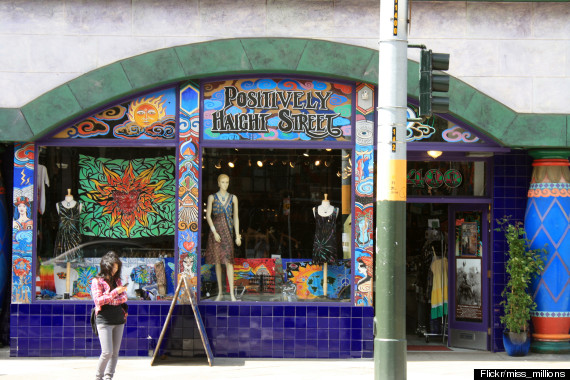 You could glance at the sunset while gasping at the bill for dinner at Scoma's, the upscale seafood option in Fisherman's Wharf.
You should walk around the corner for some real local treats at The Buena Vista. Yes, this pub serves scallops and prawns. But they also invented Irish coffee in 1952, and nobody brews it better to this day.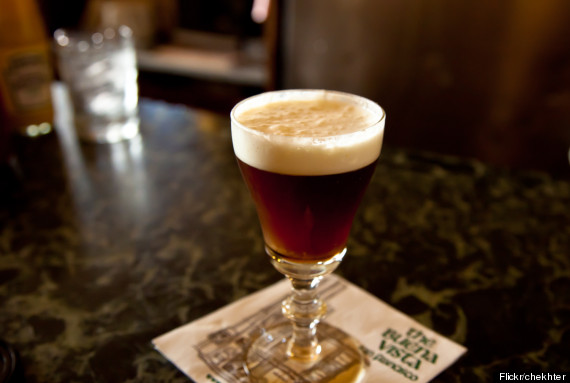 You could schlep 30 minutes down the coast, wait in line for an overpriced brewski and finally glimpse Depeche Mode through the crowd at Shoreline Amphitheatre.
You should stroll to the much more local Stern Grove Festival. On summer Sunday afternoons, fans set up picnics on the grassy knoll to watch performances ranging from Deltron 3030 to the San Francisco Ballet. If you're visiting in the off-season, never fear: Amoeba Music hosts free concerts year-round.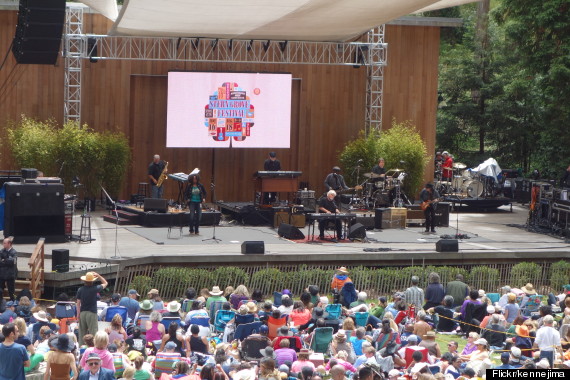 BEFORE YOU GO
PHOTO GALLERY
San Francisco Bucket List