Ciara made a statement with her new hair and a very sheer gown Sunday night in Brooklyn at the MTV Video Music Awards.
Ciara hit the VMA red carpet with her boyfriend, Future. She was not short on sexy in a sheer Givenchy Couture dress decorated with white lace embroidery, glittering stones and a feathered skirt. The gown hugged each and every one of her curves, plus showed some major flashes of skin -- just the way Ciara likes it.
The 27-year-old, who recently played around with a chic blond bob, is back to long, dark tresses. "We've been doing blonde for over a year now, and it was time for something fresh," the singer's stylist, Cesar Ramirez, told Us Weekly recently. "Going into fall, we wanted something more sultry, but we definitely wanted to keep our rock and roll edge."
So how does it look? Check out Ciara's head-to-toe ensemble below.
PHOTOS: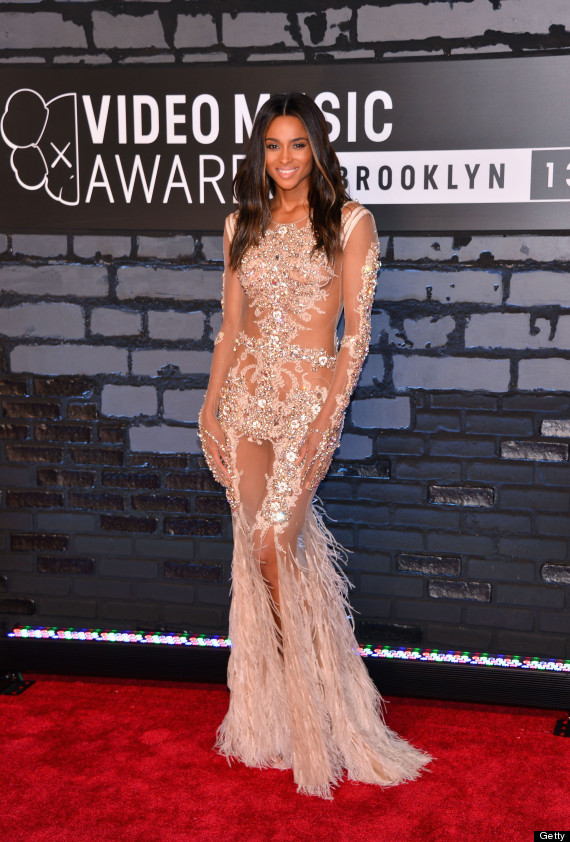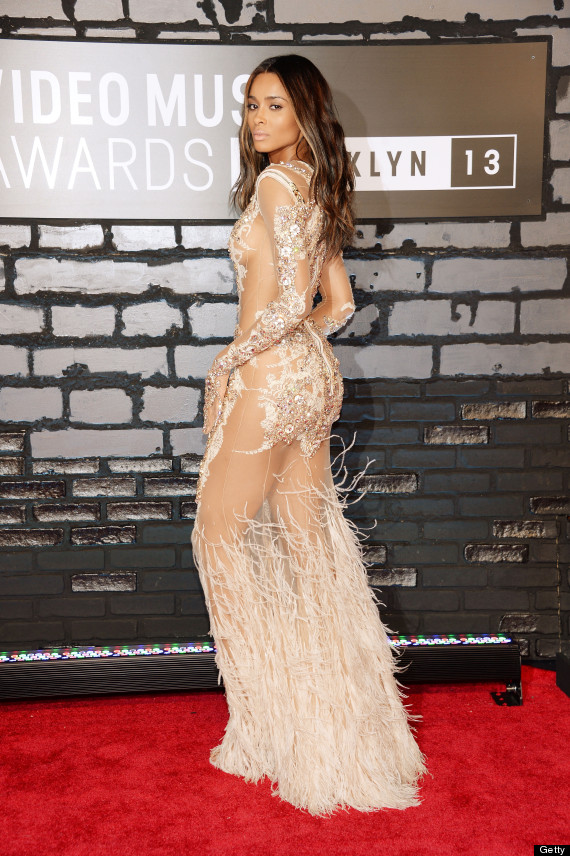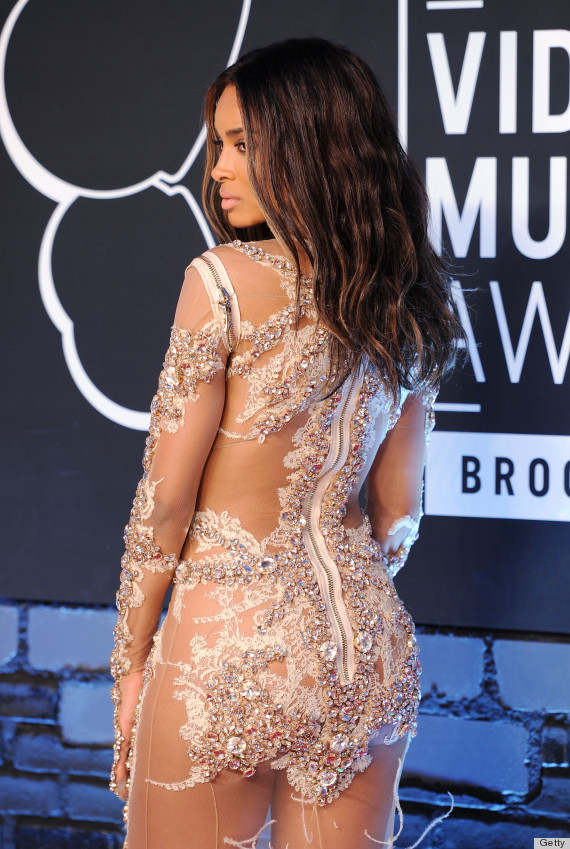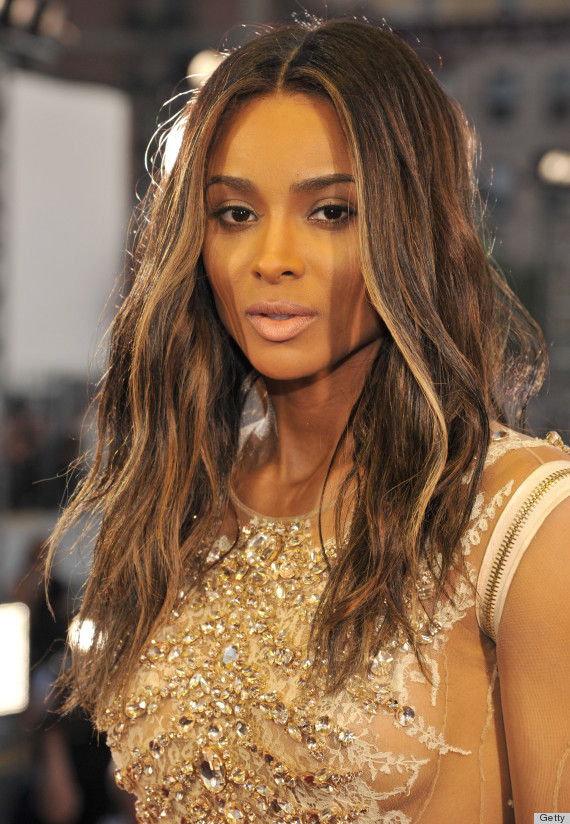 How did Ciara's look stack up?
PHOTO GALLERY
2013 MTV Video Music Awards Red Carpet Arrivals
Want more? Be sure to check out HuffPost Style on Twitter, Facebook, Tumblr, Pinterest and Instagram at @HuffPostStyle.
08/25/2013 11:26 PM EDT
That's It For The VMAs
The 2013 MTV VMAs were something else. Thanks for joining!
08/25/2013 11:26 PM EDT
No, Boo!
YOU'RE GONNA HEAR ME SNORE!!! AM I RIGHT????

— bobby finger (@bobbyfinger) 4 years ago
08/25/2013 11:20 PM EDT
Here's Her Roar
Katy Perry performed "Roar" for the first time, and it was glorious.
08/25/2013 11:18 PM EDT
The Video Of The Year Winner Is ...
08/25/2013 11:15 PM EDT
Joseph Gordon-Levitt Announces The MTV VMA For Video Of The Year
With a silly voice.
08/25/2013 11:12 PM EDT
In Case You Blinked During The VMAs
Ladies and gentlemen, the reunited NSYNC. http://t.co/vsH4DT5Yb2

— Hunter Schwarz (@hunterschwarz) 4 years ago
08/25/2013 11:08 PM EDT
So True
The perfect time for a Bruno Mars performance is totally TWO HOURS into the #VMAs.

— Jesse Fox (@JesseDavidFox) 4 years ago
08/25/2013 11:07 PM EDT
lolz
it would be amazing if nsync reappeared right now by lowering down from the ceiling on marionette strings

— kalkutta (@djkalkutta) 4 years ago
08/25/2013 11:07 PM EDT
Because This Bruno Mars Performance Is Boring
Let's remember this:
Me during Justin Timberlake's performance http://t.co/0IKZ3MXGMy

— things in life (@ItsThingsInLife) 3 years ago
08/25/2013 11:00 PM EDT
Lena Dunham Checks In
VMAs: Stop all this "what's up Brooklyn!!!" What's up is I'm 10 blocks away in my nightgown trying to keep my dog from drinking his own piss

— Lena Dunham (@lenadunham) 4 years ago