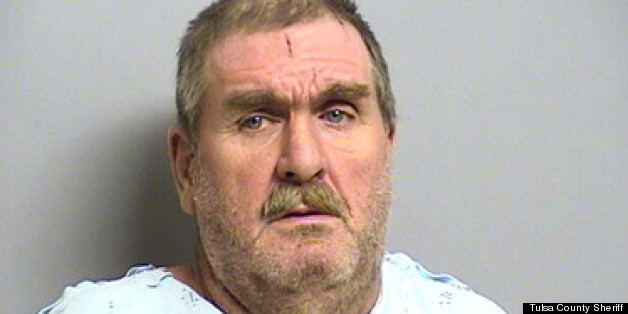 Because in this case wiping feces off of your own body isn't punishment enough, a man was sentenced to one year behind bars after he pleaded guilty to spying on a mother and her daughter from inside a septic tank.
Kenneth Webster Enlow, 52, confessed to watching Ambra Reynolds and her 7-year-old girl as they used a park bathroom, Tulsa World reports. In addition to his year-long sentence, Enlow must pay a $5,000 fine.
At the time, Reynolds described the July 7 incident as "not something you expect to see whenever you're wanting to go to the restroom."
"It's like he was just sitting down in the water just wading," Reynolds told KFRJ. "Like waving his hands, kind of just wading in the water."
Initially, Enlow claimed that his girlfriend "Angel" knocked him out with a tire iron and pushed him into the tank.
Prosecutors previously explored charging Enlow with a felony but "couldn't make it fit," Assistant District Attorney Steve Kunzweiler said.
BEFORE YOU GO
PHOTO GALLERY
Criminal Masterminds