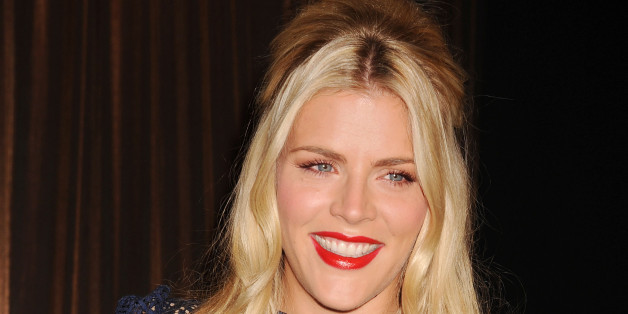 Busy Philipps knows she's given her daughters some strange names: Birdie and Cricket.
At the Comedy Central roast of "Freaks and Geeks" co-star James Franco, the actress opened up to E! about the reasoning behind naming her second daughter Cricket.
"She didn't have a name for a week," she said. "We were sort of panicking. We had these other, more normal names picked out and none of them suited her." Philipps said "Cricket" was the idea of her husband, screenwriter Marc Silverstein. "He just loved that name. He's like, 'Cricket is the coolest girl in school. She's like the camp counselor that you have a crush on.' I think he secretly had a crush on a girl named Cricket when he was in high school."
Philipps gave birth to Cricket in July
and just after her name was announced, she acknowledged on Twitter that it might have been a bizarre choice.
It's weird people think my kids will be in therapy because of their names. Guys, my kids will be therapy for LOTS of reasons, I'm sure.

— Busy Philipps (@Busyphilipps25) July 11, 2013
After Cricket's birth, Philipps expressed concern about 5-year-old Birdie's adjustment, most likely because she realized birds eat crickets.
BEFORE YOU GO
PHOTO GALLERY
Celebrity Babies On The Way