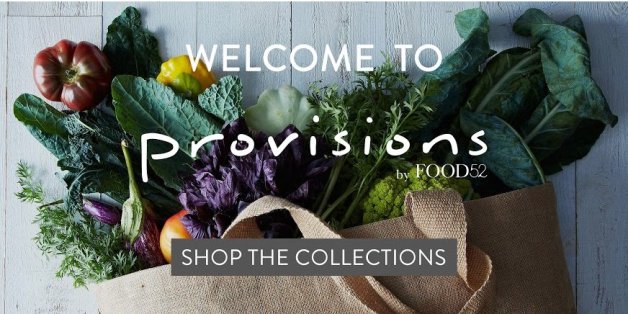 Every once in a while, we all deserve a treat. Whether that treat is for you or for a food-loving friend, we think you should probably check out Food52's new Provisions section. Now, let us be clear, these are not every day treats, these are luxuries at best and extravagances at worst. We're talking about hand-made serving plates from Peru, hilariously lavish cocktail accessories and precious specialty foods. This new project from the trusty food site is basically what would happen if Brooklyn food nerds were given a Manhattan budget to curate a cooking supply shop.
Do we have the expendable income to pick up a 24 carat gold-plated cocktail shaker? Absolutely not. But it's pretty fun to look at, anyway. If you or someone you love have been very good and deserve something extra special, check out our top 20 picks from Food52 Provisions below.
Want to read more from HuffPost Taste? Follow us on Twitter, Facebook, Pinterest and Tumblr.
PHOTO GALLERY
Our Favorite Food52 Provisions Picks