Ladies know that eventually, gravity takes its toll. Apparently, that's true if you're a nanny goat too.
Meet Betty, the goat that wears a bra.
Betty's owner, Kathy Jacobs, told the Courier-Journal that the goat has exceptionally large udders that get droopy and start to drag along the ground after she gives birth, which is often.
Concern for Betty led Jacobs to reach out for some extra support.
After seeing a commercial for Lifetime's "Double Divas," which chronicles the daily operation of a custom lingerie store in Georgia, Jacobs sent an email to the show's producers. They responded with a solution -- a custom-made bra for Betty, which will be featured on the reality TV show Aug. 27.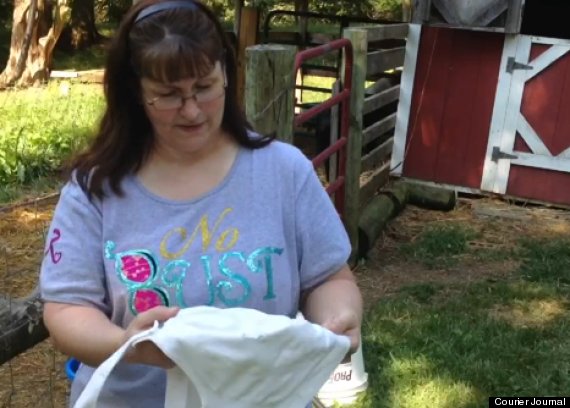 Kathy Jacobs shows off Betty's custom bra
"Technically, this is a [modified] mastectomy bra," Jacobs told the Courier-Journal. "The material that it's made of stretches, but it never stretches out of shape."
We've goat to admit, Betty cuts a very fine figure. It almost rivals cats in hats... almost.
BEFORE YOU GO
PHOTO GALLERY
Animals In The News