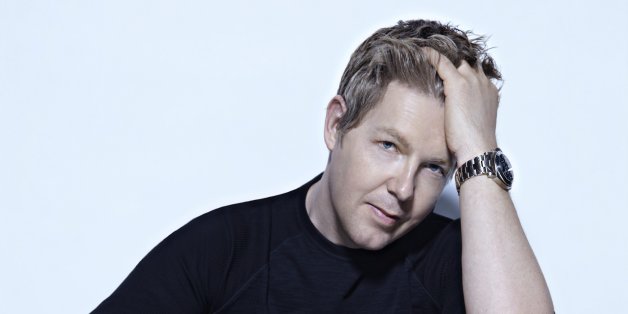 John Digweed has been making people dance for longer than the youngest Ultra Music Festivals attendees have been alive. "Versus," the new project he's announcing with longtime collaborator Nick Muir seems like it's set to continue building his legacy.
The three-disc project sees Digweed, Muir and a host of other widely respected house and techno producers creating new material both together and separately. On Disc 1, Digweed mixes new productions with the likes of jozif and Marco Bailey. Disc 2 is the unmixed version of the former, and Disc 3 is simply Digweed and Muir collaborating on eight tracks of their own. "Awakening," the lead single, will be released on Sept. 9.
""What started out as a remix swap then an extended EP then out of nowhere after 12 months an album and with many twists and turns, 'Versus' is finally here featuring a set of amazing collaborations and remixes with some of our favorite producers from around the world," Muir and Digweed said in a statement. "We'd like to say a huge thank you to these brilliant artists for making this project happen."
In addition to announcing the album, which will hit stores Oct. 7, Digweed has lined up a fall tour that spans much of the globe. Dates are available below.
Versus Tour Dates

August:

30th - Opera, Atlanta USA
31st - Electric Zoo, NYC - USA

September:

1st - Sun City Music Festival, El Paso USA
2nd Ku De Ta, Dallas - USA
6th - Insane @ Pacha, Ibiza
7th - Karavaan Beach Party, Holland
11th - DAR Boat Party, Ibiza
13th - Insane @ Pacha, Ibiza
14th - AudioDrome, Turin, Italy
20th - Metropolitano, Rosario, Argentina
21st - Mandarin Park, Buenos Aires, Argentina
26th - La Feria, Santiago, Chile
27th - Theatron, Bogota, Colombia
28th - Valle Pacifico, Cali, Colombia

October

4th - Insane @ Pacha, Ibiza
5th - Bedrock @ Fire, London
10th - Russia TBC
11th - Kiev, Ukraine TBC
12th - Moscow, Russia TBC
18th - Bedrock ADE @ Melkweg, Amsterdam
BEFORE YOU GO
PHOTO GALLERY
Forbes' Highest-Paid DJs Of 2013