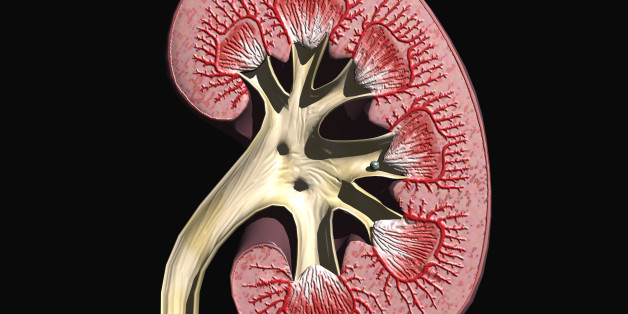 Women's risk of developing painful kidney stones may be rising, according to a new study in the Journal of Urology.
Researchers from Henry Ford's Vattikuti Urology Institute found that the number of visits to the emergency department because of kidney stones increased from 2006 to 2009. While more men visited the emergency department than women for the condition, the number of women increased.
"While the number of patients visiting the emergency department had increased over that time period, it was women who had the greatest increase in visits," study researcher Khurshid R. Ghani, M.D., said in a statement.
"Women are becoming more and more obese," Ghani added. "Obesity is a major risk factor for developing a kidney stone. And one fascinating thing about women versus men is obese women are more likely to develop a stone than an obese man."
The study is based on data from the Nationwide Emergency Department Sample, from 2006 to 2009, a time period during which there were 3.6 million visits to the emergency department because of upper urinary tract stones.
Researchers found that kidney stone incidence increased from 289 for every 100,000 people to 306 for every 100,000 people over the study period. Twelve percent of people presenting with the condition required hospitalization; hospitalization rates didn't fluctuate over the study period.
Kidney stones are common, and occur when materials in the urine form a stone. For some people, they pass without pain, but for others, they can cause a lot of pain and even bleeding, according to the National Institute of Diabetes and Digestive and Kidney Diseases.
Recently, a study in the Clinical Journal of the American Society of Nephrology showed that regularly drinking sugary beverages could raise risk of kidney stones.
BEFORE YOU GO
PHOTO GALLERY
How To Drink More Water