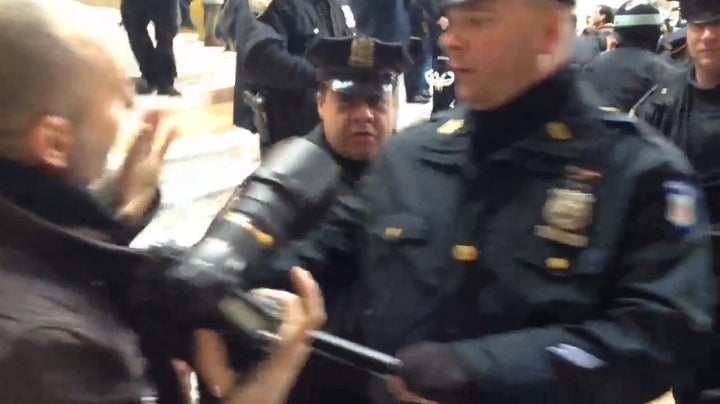 A Bronx police officer was arrested Monday for falsifying paperwork in the arrest of a New York Times photojournalist.
CBS New York reports that 30-year-old Michael Ackerman was charged with "tampering with public records, offer file false instrument, falsifying business records, official misconduct, and making a false written statement."
Stolarik said cops then pushed his camera into his face, before they "dragged him to the ground" and "kicked [him] in the back," resulting in "scrapes and bruises" on his limbs and face.
Cops confiscated Stolarik's cameras.
The officer, Michael Ackermann, 30, claimed that the photographer interfered with an arrest last year of a teenage girl by repeatedly discharging his camera's flash in Officer Ackermann's face. But the officer's account unraveled after the office of Robert T. Johnson, the Bronx district attorney, examined photographic evidence and determined that the photographer, Robert Stolarik, did not use a flash and did not have one on his camera at the time. Prosecutors added that no other police officers or civilian witnesses reported seeing a flash.