How do we love dogs? Let us count the ways.
We love their courage..


Their wet noses..
And their curiosity.
But most importantly, we love that they will do literally ANYTHING for the ones they love.
So we've put together a list dedicated to the most loyal dogs of all time.
16. Muu Is there anything more precious than a boy and his dog? Muu and Tasuku are inseparable, and there are hundreds of photos on Instagram to prove it.
15. This brave pooch. He didn't hesitate for a second before jumping in the water to rescue his human (even though he was just going for a swim).


14. Zander. When his owner was unexpectedly hospitalized, the sweet husky was so heartsick that he made a 2-mile trek to the hospital so he could stay by his side.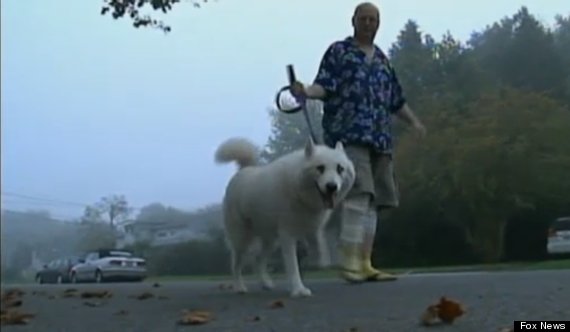 13. Dasher. Last year, a 2-year-old went missing in the Australian bush for 14 hours. Dasher, his faithful German Shepherd, looked out for him and kept him company through the entire rainy night.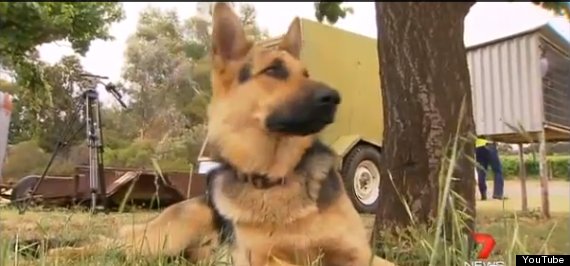 12. Wang Cai. This Chongqing dog has accompanied his owner to work for years and has become famous for holding a near-daily 9-5 vigil outside a local bank.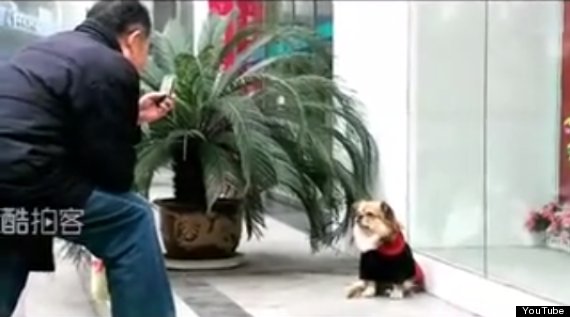 11. Boydy. When Boydy's 76-year-old owner crashed his car and became pinned underneath, he stayed with him for FOUR DAYS until help finally arrived.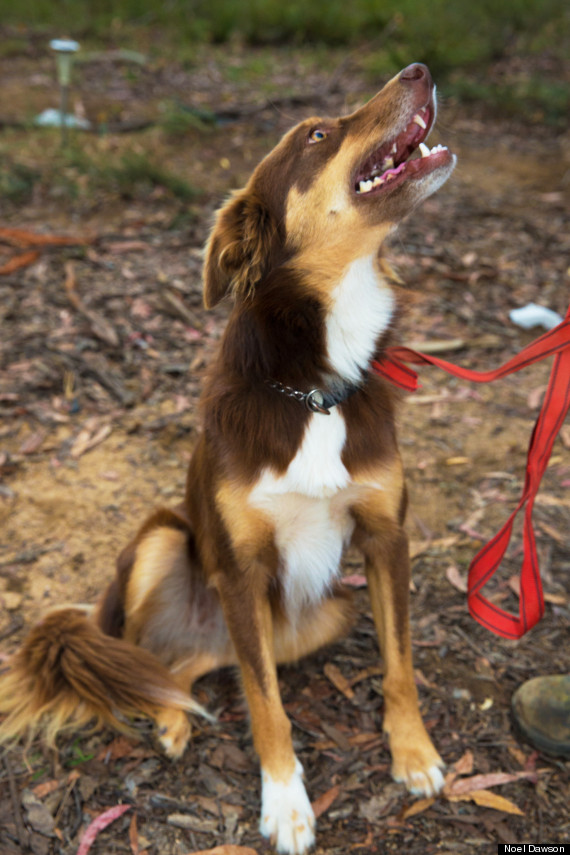 10. Pui. A premature baby was abandoned in a Thailand garbage dump earlier this year. Pui discovered the infant and took her back home to his master, saving her life.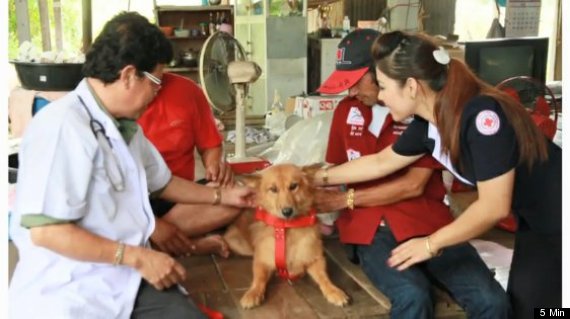 9. Ciccio. Ciccio would go to church everyday with her caretaker, Maria Margherita Lochi. After Lochi passed away, the German Shepherd continued to attend mass daily. 8. When this stray dog's companion was hit by a car and killed on a roadway in China, he stood guard over her body for more than 6 hours, even through oncoming traffic. 7. Hachiko. It's been nearly 80 years since this Akita passed away, but his dedication is still being talked about. He would accompany his owner to the train station every day and see him off for work. In 1925, the man died of a stroke, but Hachiko still went to the station every evening to wait for his owner to get off the 6 pm train. He continued the ritual until his death nearly 10 years later.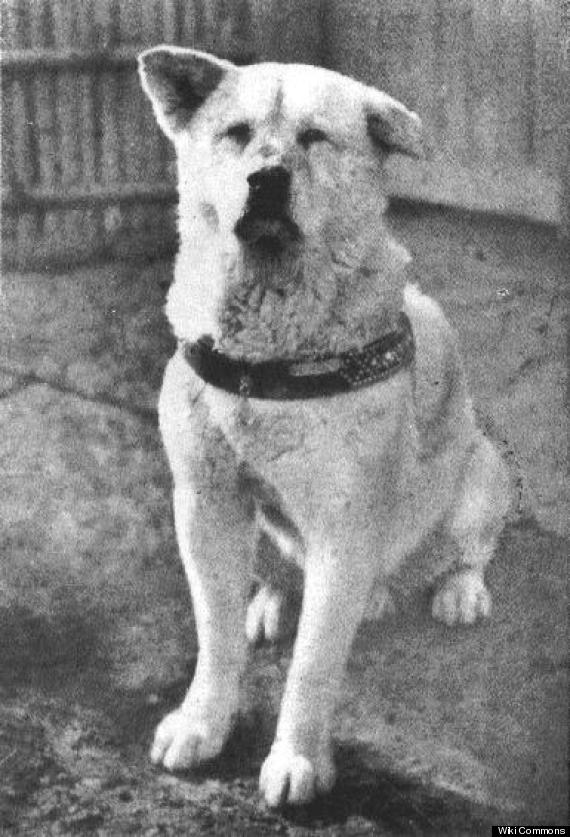 6. Hawkeye. Navy SEAL Officer Jon Tumilson's dog Hawkeye was like a "son" to him. He remained beside the casket throughout Tumilson's funeral service in 2011.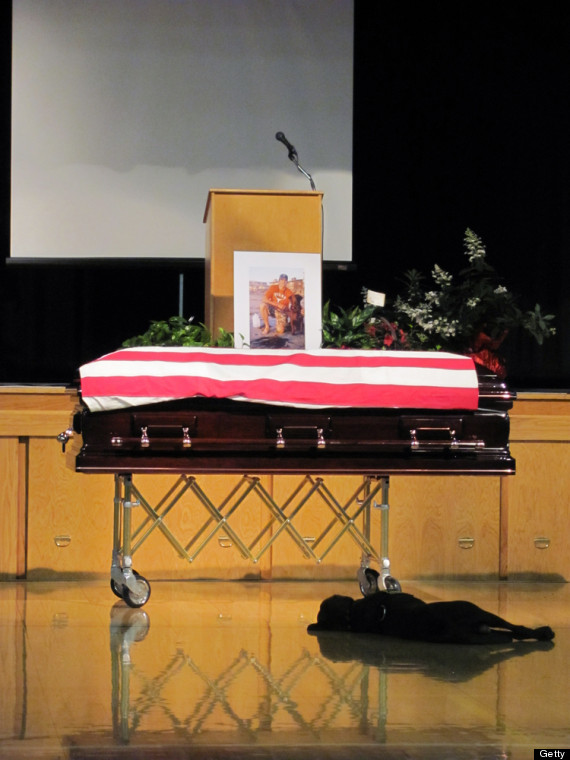 5. Theo. This bomb-sniffing springer spaniel passed away just hours after his soldier partner was killed. The soldier's mother is convinced that he died of a broken heart. 4. Captain. Captain's owner passed away in 2006. He's visited his master's grave every single night since.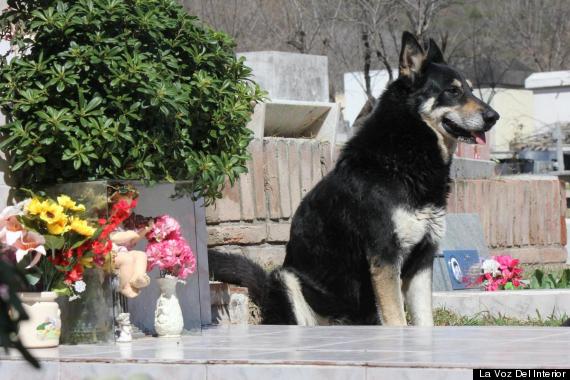 3. Gage. During a drugs search that turned violent, Gage threw himself in the path of a bullet that was aimed at his handler, Senior Constable Bruce Lamb. He ended up giving up his life to save Lamb.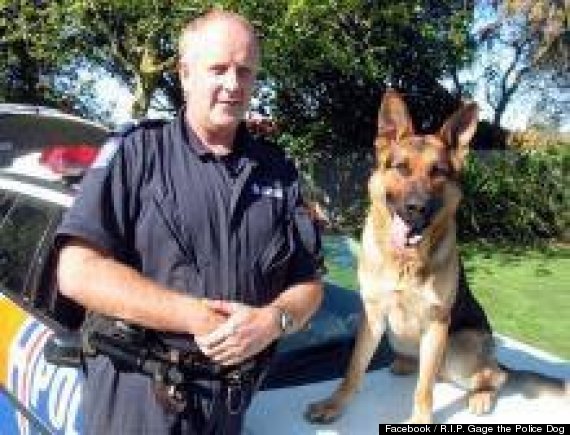 2. Salty. Salty saw his blind owner, Omar Rivera, through the attacks on the World Trade Center on September 11, 2001. While evacuating from the 71st floor, Rivera released Salty so that he could make it out on his own, but the dog would not leave without his owner. He found his way back to Rivera and guided him out of the building. 1. Your dog. Ever feel like the world's against you? Until, suddenly, you sense a wet nose against your hand and a furry chin rest on your leg. As long as you have a dog by your side, you're never alone.
BEFORE YOU GO
PHOTO GALLERY
The Story Of Eve And Dillon