The National Zoo's baby panda has been getting a lot of attention lately, but the zoo's other new residents are still pretty adorable.
These precocious Sumatran tiger cubs were born on August 5 and received their first veterinary exam on Monday. The male and female cubs passed their checkup "with roaring colors," according to the zoo. The two are "healthy, plump and growing quickly," and weigh 7.5 pounds and just over 8 pounds.
They will continue to receive checkups and vaccinations over the next several months before they are put on display.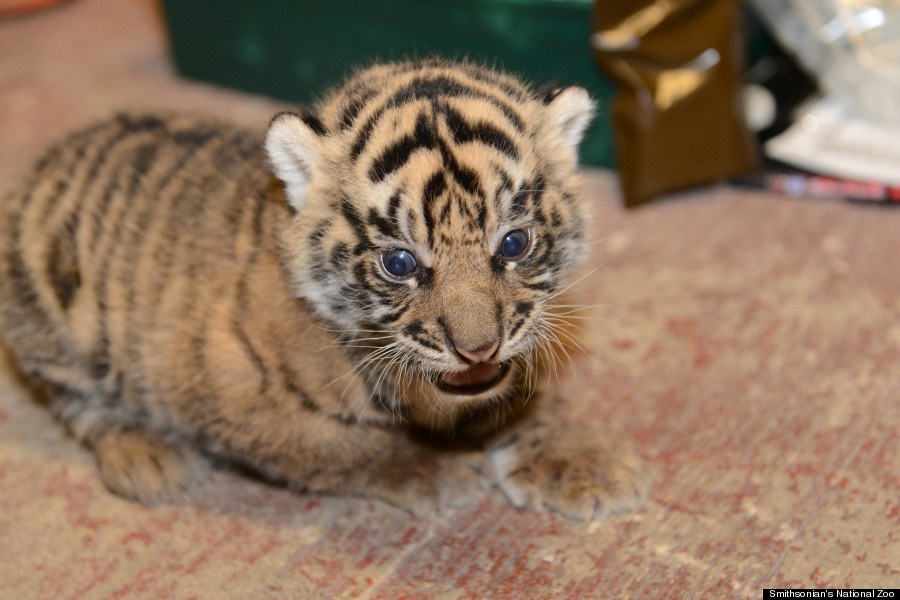 The cubs are the first litter for the zoo's 4-year-old female Sumatran tiger Damai, reported The Washington Post. The father is a 12-year-old tiger named Kavi. The zoo's great cats curator Craig Saffoe said after the cubs' birth, "There's nothing like having cubs. Besides it being cute, it's a huge conservation plus for us. You feel like you're on top of the world."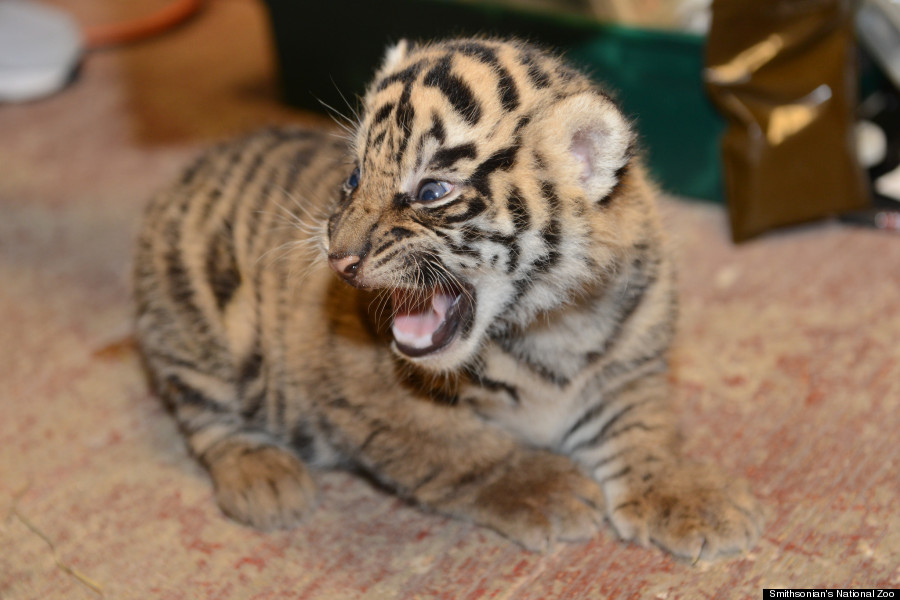 Sadly, Sumatran tigers (Panthera tigris ssp. sumatrae) are currently listed as "critically endangered" by the International Union for Conservation of Nature. Conservation groups estimate that there may be fewer than 400 Sumatran tigers left in the wild. They are threatened by poaching, along with habitat loss and fragmentation.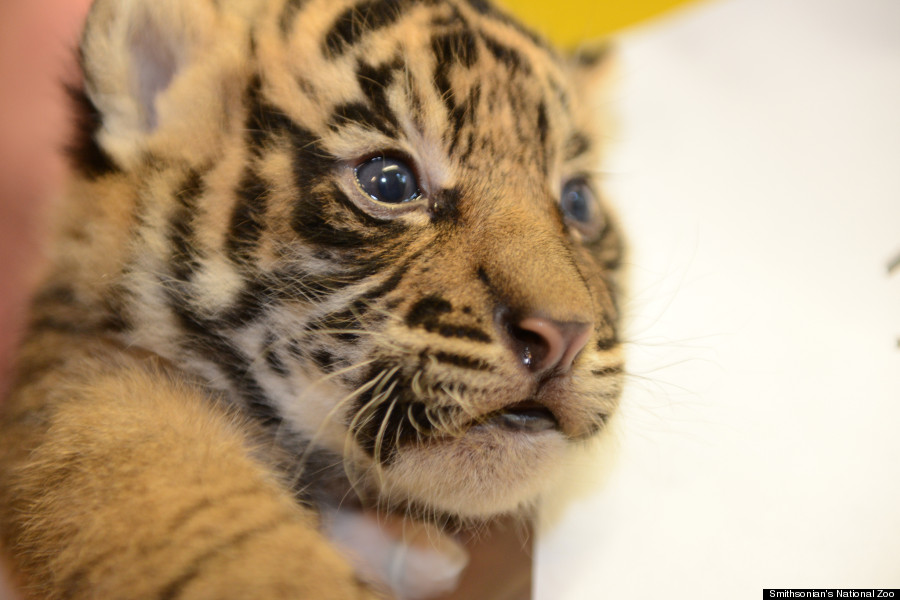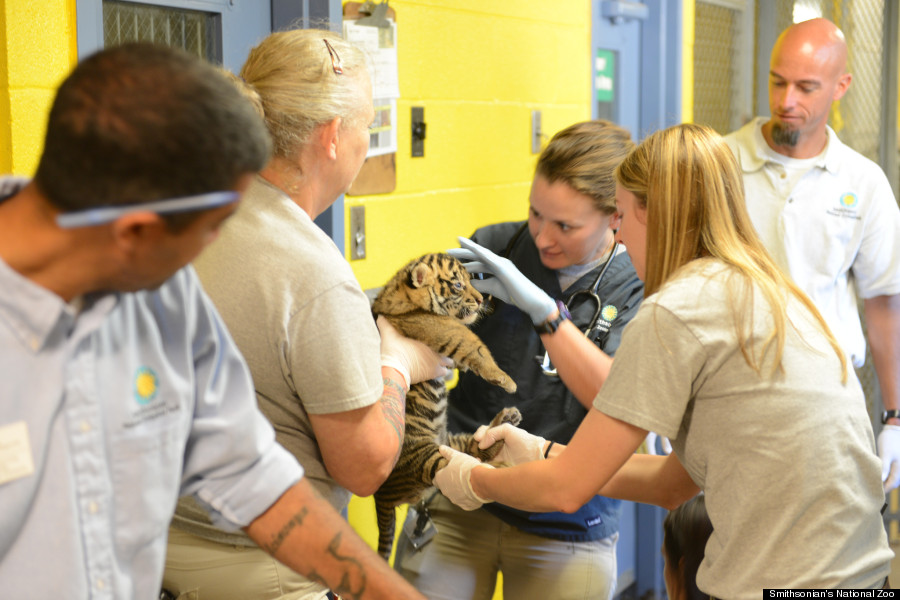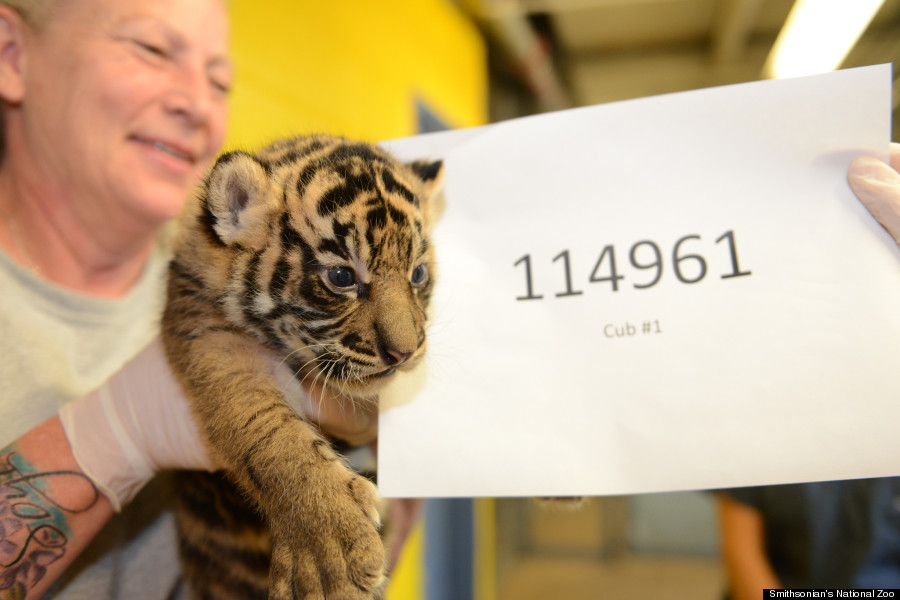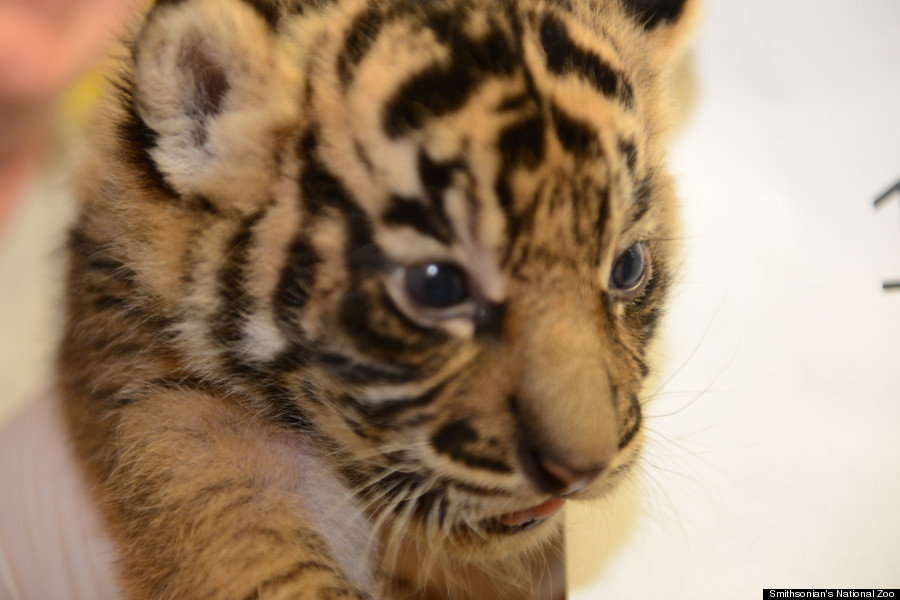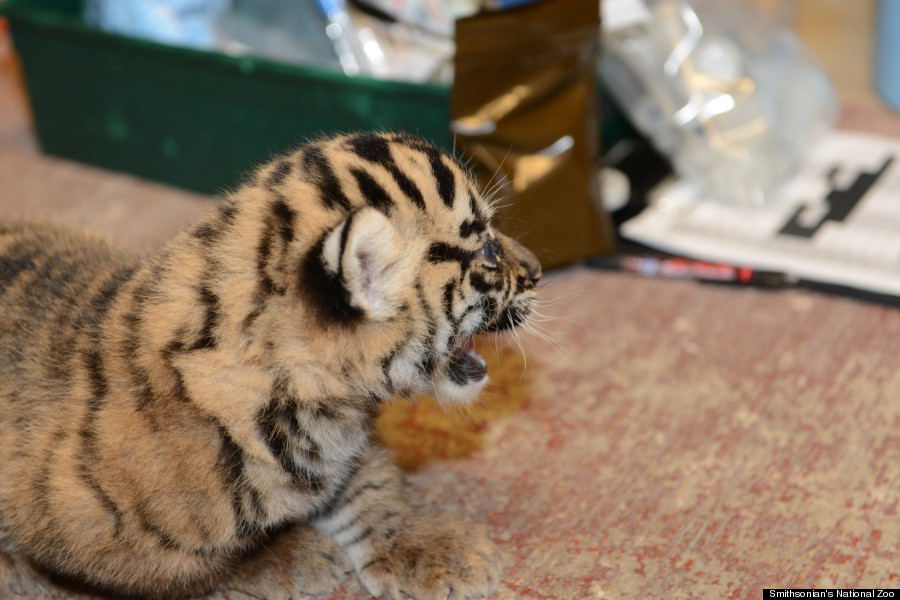 BEFORE YOU GO
PHOTO GALLERY
Tiger Overload