On Aug. 14, the Department of Defense took a fundamental step forward when it announced it would extend spousal and family benefits to legally married same-sex couples. On Aug. 22, the American Military Partner Association -- an advocacy group for lesbian, gay, bisexual and transgender service members and veterans -- launched the Rainbow Railroad initiative to ease expenses and inconveniences for military couples traveling to states where they can obtain same-sex marriage licenses.
Currently, 13 states and the District of Columbia grant marriage licenses to same-sex couples. The Defense Department recently issued a memorandum granting up to 10 days of non-chargeable leave to gay service members stationed prohibitively far from states where same-sex marriage is legal.
But obtaining leave time was only half the battle. Couples still have to face the financial hurdle of traveling. The American Military Partner Association notes that expenses could be particularly high for those living in remote areas.
And that's where the Rainbow Railroad comes in.
The initiative creates a cross-country network of Association members and allies who have agreed to open their homes to same-sex military couples traveling to obtain marriage certificates. By reducing the cost of travel, the Association hopes to eliminate financial barriers and allow all desiring couples to wed, thus helping them obtain the military's marriage and family benefits, which range from health care to housing to travel perks.
(Story continues below.)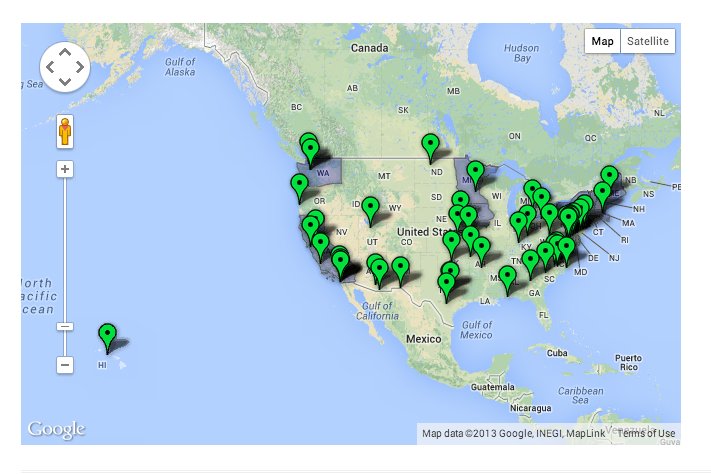 While the Association has just begun to lay the first tracks down on the Rainbow Railroad, organizers already hope to add more host homes. Visit the Rainbow Railroad's Facebook page to learn how you can make your house a host stop.