From 1918 to 2009 a woman named Rebecca Levy lived above the beloved London gallery Raven Row, filling up her flat with kitschy knick-knacks, collected Judaica and other assorted tchotchkes. When she passed away her apartment was left untouched, until conceptual artist Iain Baxter& got involved.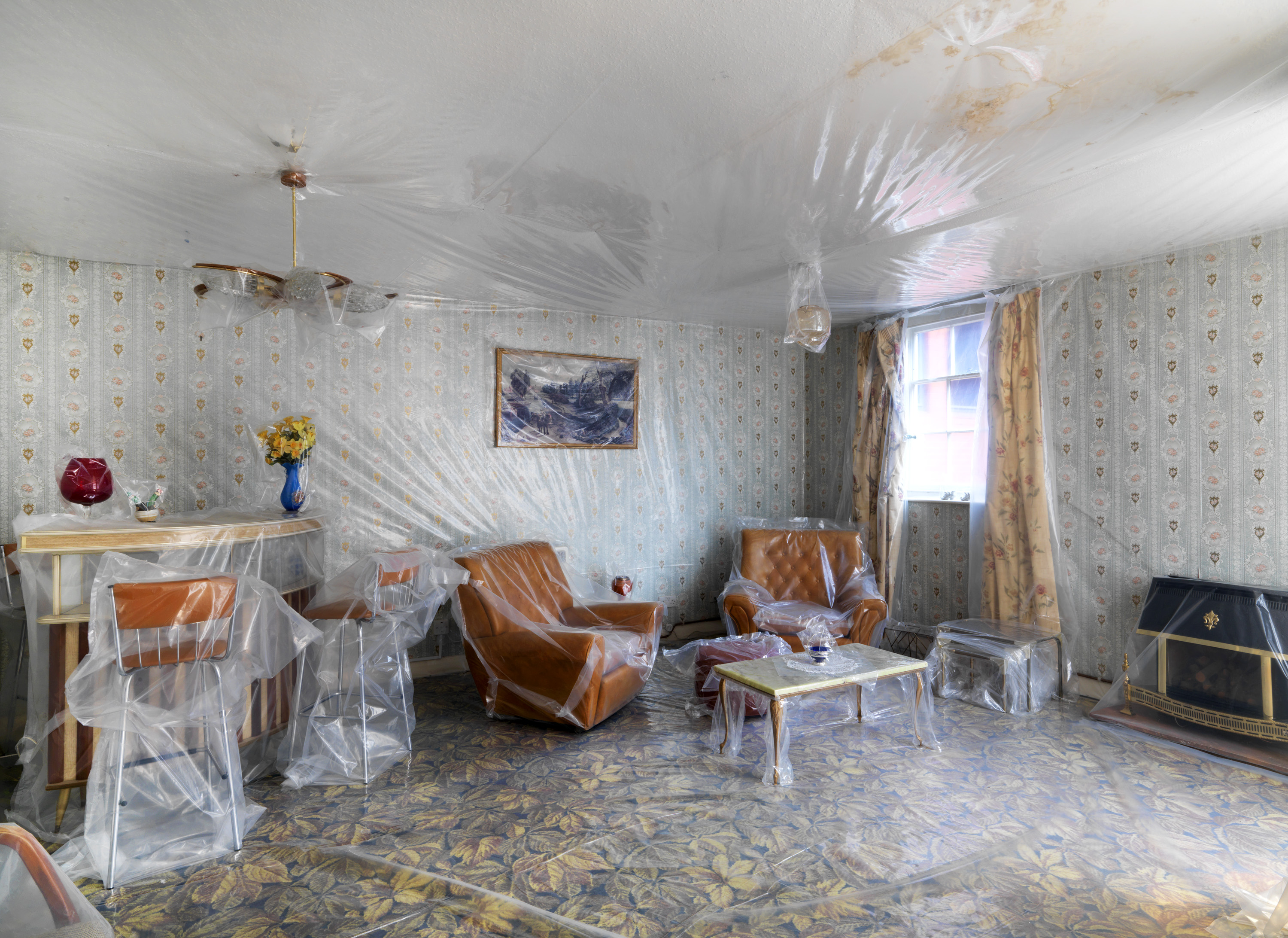 Iain Baxter&, Rebecca's Bagged Place, 2013 Photograph by Marcus J. Leith
Baxter& revived his 1966 piece "Bagged Place," breathing new life into the piece now dubbed "Rebecca's Bagged Place." In a move sure to please conceptual art buffs and germaphobic homebodies everywhere, Baxter& covered every nook and cranny of the now abandoned apartment with plastic wrap. Every sofa, every kitchen utensil, every vase and bouquet, got the plastic-protected treatment, giving a strangely sterile quality to the otherwise homey abode.
The bagged apartment is a strange monument to Levy's life, evoking that unnatural feeling that goes along with trying to keep a home in its exact lived-in state -- except there's no one to live in this home. "Rebecca's Bagged Place" reveals the bizarre fate of the humble apartment on the top floor of 56 Artillery Lane, landing somewhere between preservation and suffocation.
What do you think of this party-proof artistic endeavor? Let us know your thoughts.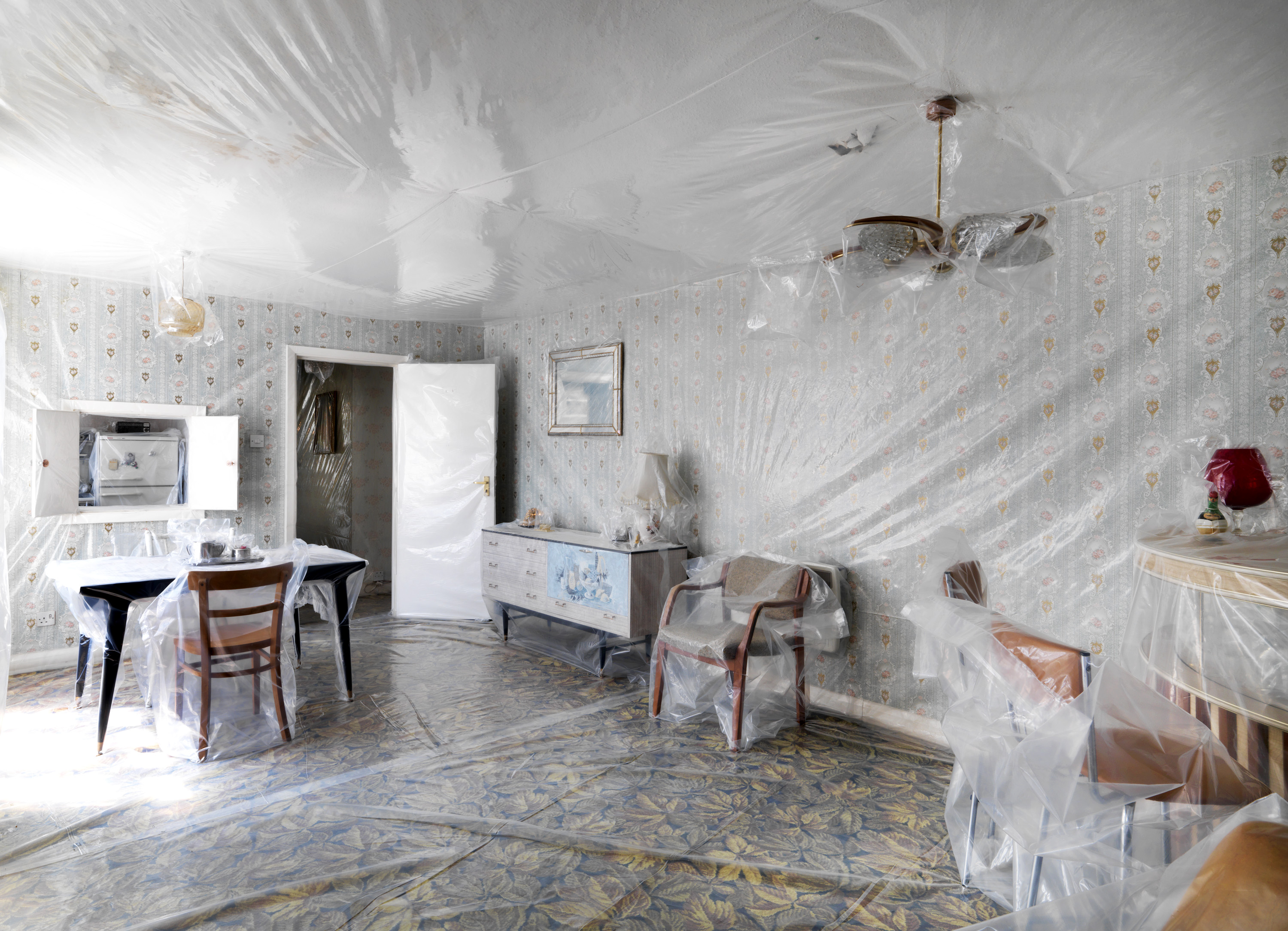 Iain Baxter&, Rebecca's Bagged Place, 2013 Photograph by Marcus J. Leith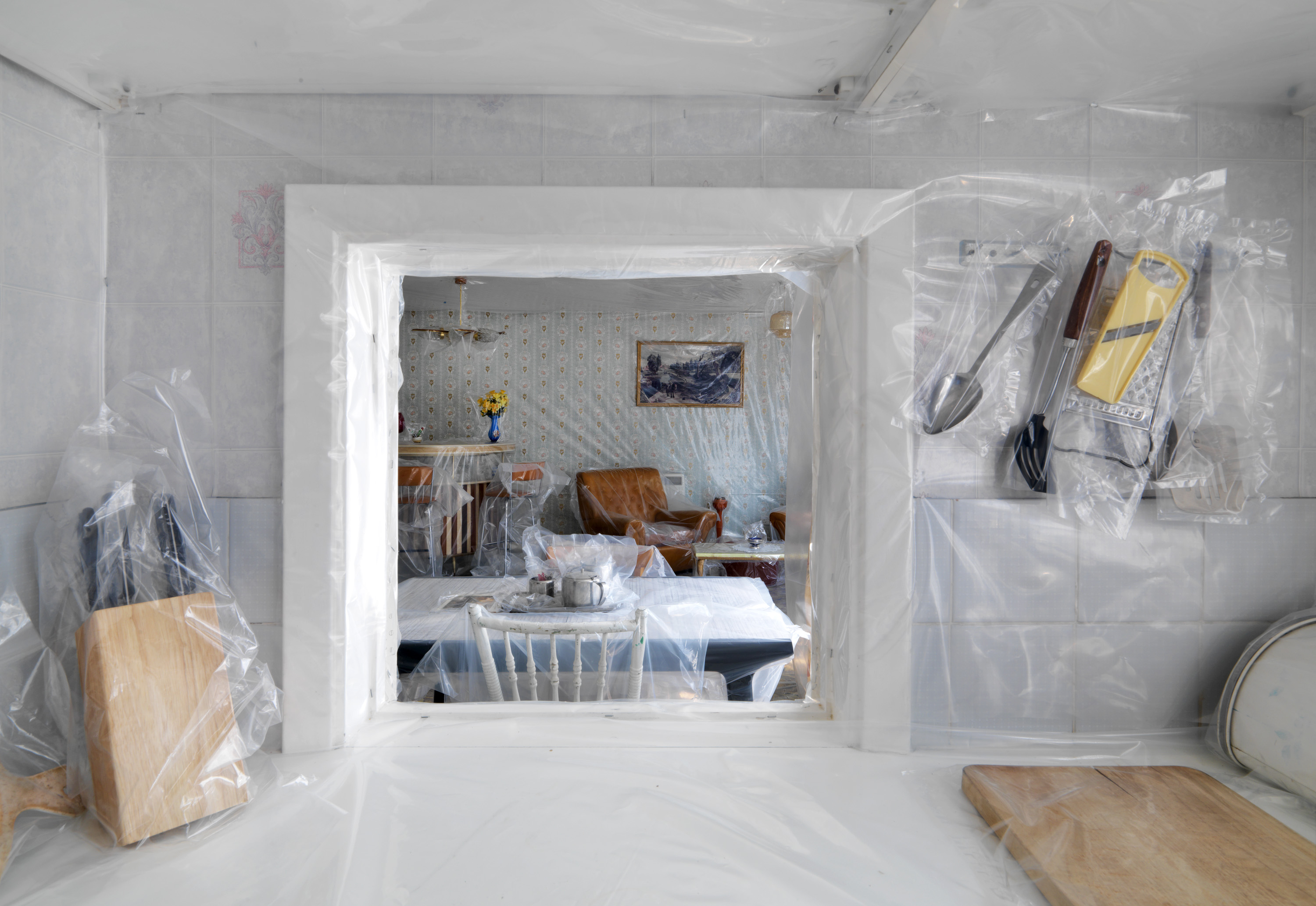 Iain Baxter&, Rebecca's Bagged Place, 2013 Photograph by Marcus J. Leith