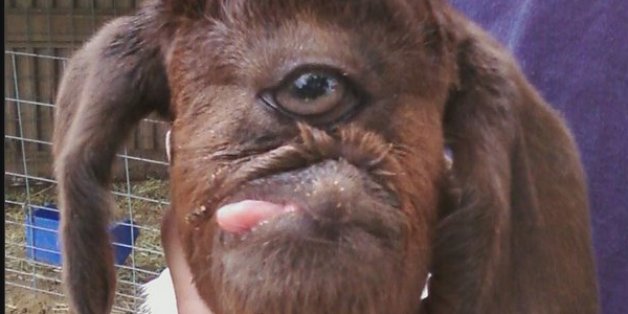 Later this year, Ripley's Believe It Or Not! will celebrate the 95th anniversary of the day creator Robert Ripley made his first cartoon.
The brand may be getting older, but the target audience is getting younger, according to Edward Meyer, the head archivist for Ripley's Entertainment, the man in charge of purchasing all the unbelievable items featured in Ripley museums -- otherwise known as "Odditoriums" -- around the world.
"We market to teenage boys," Meyer told The Huffington Post. "When we're putting together our books, we put the material in front of our target audience and if they go 'WAAAAHHAGH!' that's a good sign."
Based on that reaction, Meyer figures the newest Ripley's book, "Dare To Look," will satisfy the tastes of even the pickiest 14-year-old boy looking for a family-friendly shock.
Some of his personal favorites this year include the see-through frog, the bat with no nose and the family where every member is albino.
Amazingly, a man who has seen almost everything amazing under the sun, can still be shocked himself.
"On page 43, there is what I believe is the most terrifying photo: A woman with nostrils the size of soft balls," he said.
Ripley's 'Dare To Look' Gallery:
PHOTO GALLERY
Ripley's Believe It Or Not!: Dare To Look
BEFORE YOU GO
PHOTO GALLERY
Unbelieveable But True Images From Ripley's