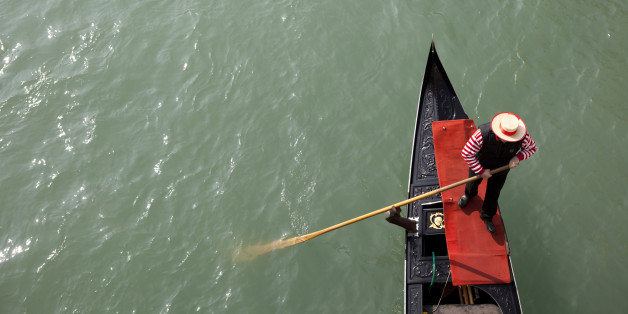 Venice, Las Vegas may soon be the only place you're allowed to take a Grand Canal gondola ride in the middle of the day. The reason? Gondoliers in Venice, Italy are partying as if they're in Vegas.
In real Venice, a German tourist died when his gondola collided with a water taxi earlier this month. The gondolier responsible tested positive for cocaine and hashish use.
A few weeks before the accident, complaints of drunk gondoliers surfaced when, in what might've been a hazing activity, a new gondolier got naked and jumped into a canal.
When he commented on this month's gondola crash, Venice mayor Giorgio Orsoni spoke as if crowded waterways were to blame. He announced a proposal that would ban gondolas during rush hour in the busy Grand Canal.
The part of the proposal he didn't publicize as much is a clause that would require breathalyzer tests for gondoliers, holding them to the same standard as drivers. According to the Daily Mail, plans for gondolier drug and alcohol tests that were already in the works are being rushed through due to the crash.
The proposal also bans gondoliers from texting and making phone calls while on the water.
BEFORE YOU GO
PHOTO GALLERY
Acqua Alta in Venice, Italy