Barcelona goalkeeper Victor Valdes has played in just two games since the start of the La Liga season earlier this month. But it looks like the Spanish international has wasted little time getting into top form.
On Sunday, Valdes lifted FC Barcelona over Malaga thanks to a pair of key saves in the 90th minute. After a long cross from Malaga defender Jesus Gamez, Valdes frantically blocked a header from just outside the 6-yard box. Not able to get a handle on it, midfielder Fernando Tissone fired one last shot -- but the rebound was unsuccessful.
WATCH VIDEO ABOVE
Earlier in the match, Valdes made another highlight save on a free kick in the first half.
WATCH VIDEO BELOW
Barcelona won the game 1-0.
Late in the game, defender Sergio Sanchez seemed to sum up Malaga's frustrating evening in one photo, per the Associated Press.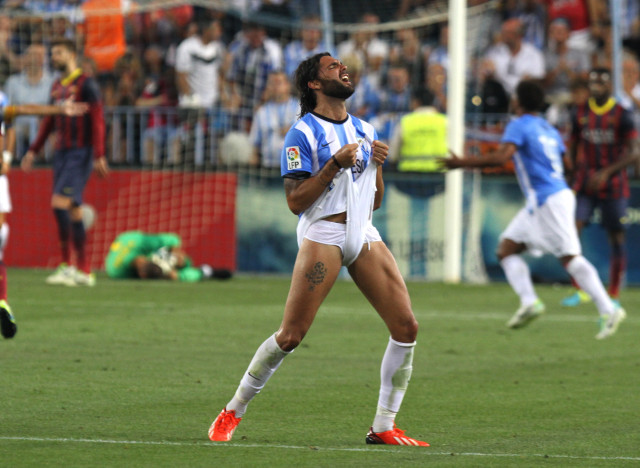 BEFORE YOU GO
PHOTO GALLERY
Best Bicycle Kick Goals