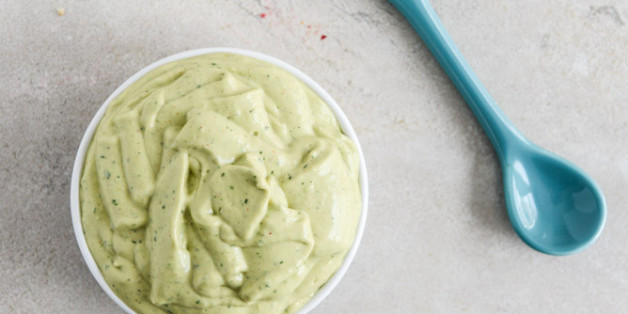 It's no secret that here at HuffPost Taste we're big fans of avocado in all of its uses and ranch dressing on everything -- so long as it isn't in soda form. We love avocado so much that we proudly wear it on our ears. And when it comes to ranch dressing, we've taken the time and care to perfect our homemade recipe. Which is why when we came across the genius recipe combining these two perfect foods we finally felt like our lives were complete.
The avocado-ranch dressing recipe, or ranchocado as we like to think of it, is created by the creative hands of food blogger How Sweet It Is. We're not sure how long this recipe has been around, or if this food blogger is even responsible for its origins. All we know is that we're much happier knowing that it exists. And, we plan to put it on everything.
Ranchocado is a simple dressing to make. Follow all the steps to make ranch dressing (or cheat and use store-bought) and blend in avocado. Then proceed to put it on everything. That's it! Get the avocado ranch dressing recipe here and make a really big batch.
Want to read more from HuffPost Taste? Follow us on Twitter, Facebook, Pinterest and Tumblr.