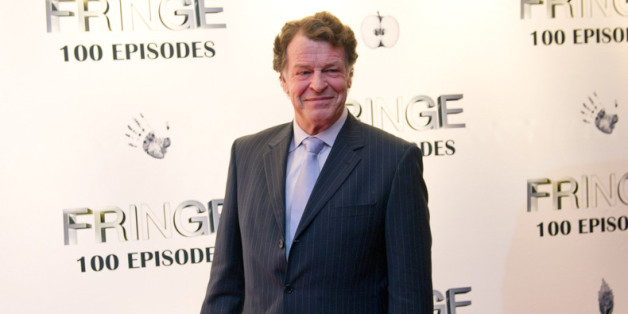 John Noble is returning to "The Good Wife" in Season 5, HuffPost TV has confirmed.
TV Guide originally reported Noble's return to the CBS series. The "Fringe" star appeared in the Season 4 episode "Death of a Client" as a client of Alicia Florrick's (Julianna Margulies) who was murdered. Noble's scenes were flashbacks to his character's time with Alicia.
CBS would not confirm whether Noble will appear in more flashbacks or in current "Good Wife" continuity. In an interview with HuffPost TV prior to his first appearance, Noble said he'd return to the show "in a shot." "Good Wife" co-creators Robert and Michelle King previously joked they'd bring Noble back as his character's twin brother.
"It was so funny working with Robert because Robert directed the episode and as we were going on he said, 'Oh, we really should have you back!' and I said, 'You can't! You killed me,'" Noble said with a laugh. "It was great fun and it was also fun because as I went onto the set, I knew so many of the crew from our first year of 'Fringe.' It was like going home because we shot our first season in New York. Including executive producer Brooke Kennedy, I worked with them all in our first year of 'Fringe' so it was a wonderful homecoming."
Other "Good Wife" Season 5 guest stars include Gary Cole, Carrie Preston, America Ferrera, Melissa George, Juliet Rylance and Ben Rappaport.
"The Good Wife" Season 5 premieres Sunday, Sept. 29 at 9 p.m. ET on CBS.
BEFORE YOU GO
PHOTO GALLERY
The Good Wife