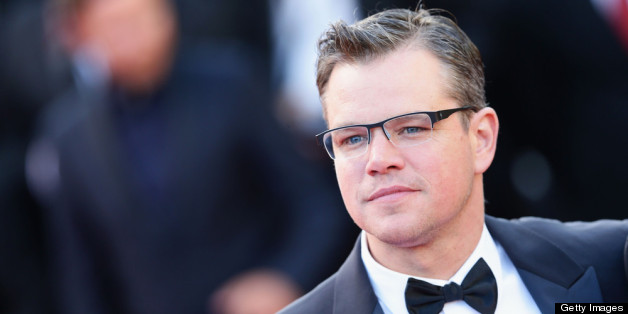 Matt Damon is pulling a Ben Affleck. The actor is in negotiations to direct "A Foreigner," a new film written by Affleck's "Argo" screenwriter Chris Terrio that's based on a New Yorker article. The Playlist was first to report that Damon had found his directorial debut; THR passed along its title.
Damon has long been searching for a directing gig. He was initially set to direct last year's "Promised Land," but had to pass on that project, in part, because of his shooting schedule on "Elysium."
"I blame my damn kids," Damon joked in an interview with Deadline.com last year when asked why he couldn't direct "Promised Land." "Actually, I was doing Neill Blomkamp's movie 'Elysium.' It's a big sci-fi film that ran longer than expected. I realized I was going to have a two-week break before leaving my family again to go into pre-production for 12 weeks, and then shoot for another eight weeks. I just couldn't do it. So I bowed out ungracefully at the eleventh hour." Gus Van Sant replaced Damon on "Promised Land."
Before that film, Damon was also attached to the feature "Father Daughter Time," about a small-time crook who goes on a crime spree with his daughter. That film never got off the ground, but The Playlist reports that Damon is "still attached."
"I think it'll just feel right," Damon told THR last year about when he would make his directorial debut. "A lot of the choices I make at this point are just kind of intuitive, just based on years of reading scripts, and it's just more about a feeling at this point for me."
For more on "A Foreigner," including which New Yorker article the film is going to be based on, head to THR.
PHOTO GALLERY
Celebrity News & Photos