There are some inventions we will never understand. Stupid grilling tools. Unnecessary coffee accessories. Fruit slicers. The invention we bring you today is near the top of this list.
We can't be certain of the thought process one would have to undertake before buying this self stirring mug for themselves or as a gift, but we imagine it would go something like this: I/my loved one have/has very delicate wrists. I/my loved one am/is very, very lazy. I/my loved one do not/doesn't own any spoons. Those are the three conditions you'd have to satisfy in order to make a self stirring mug make sense.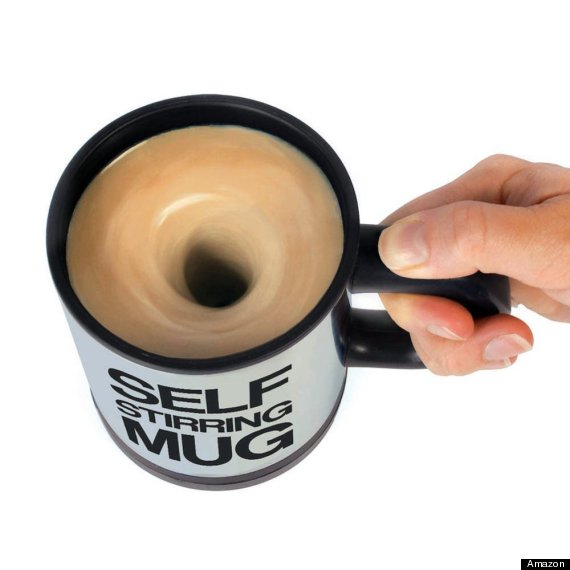 We hate this idea. We hate it on many levels, not the least of which is the misguided addition of a robotic swirling mechanism being added to something that by nature holds very hot liquid. We also hate that it is $18.99. We also hate that it says SELF STIRRING MUG on the side as if you could forget.
We'll stick with spoons, thank you.
[via This Is Why I'm Broke]
Want to read more from HuffPost Taste? Follow us on Twitter, Facebook, Pinterest and Tumblr.
BEFORE YOU GO
PHOTO GALLERY
Coffee Accessories You Do Not Need