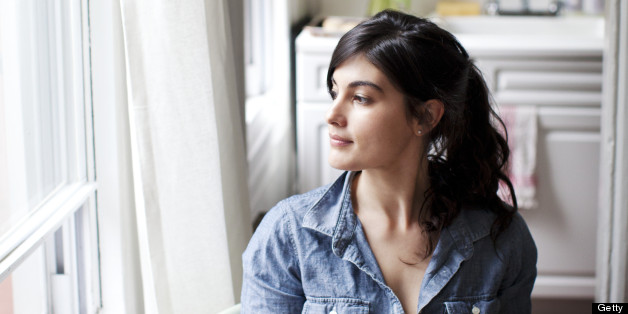 I went away this weekend with this guy I've been seeing a few months now. It was absolutely magical. Secretly, of course, part of me had been thinking that I would break it off with him after we went on this trip because I just didn't see it working out.
Instead, he stunned me.
We had this wonderfully romantic weekend away that was filled with laughter, awesome conversation and most of all, the best kind of relaxation possible: the effortless kind. At one point we spent hours watching as a log we maneuvered into the water drifted lazily down the Delaware River. At another point, we daydreamed (and eventually visited a realtor) about houses to buy on the water. During my favorite point, I performed a clumsy sort of water yoga and learned how to better skip stones.