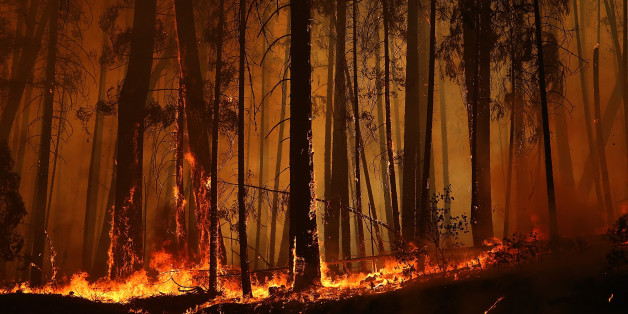 The International Bottled Water Association appears to be harboring some resentment toward San Francisco for a 2007 bottled water ban, and it's decided the Rim Fire blazing through Yosemite is the perfect opportunity to call the city out for its ordinance banning the use of city funds to purchase bottled water.
In a statement on Wednesday dubbed by SF Weekly as "a strong contender for most passive-aggressive press release of the year", the IBWA announced its commitment to providing those affected by the California wildfires with clean water, but followed up that promise with a message of regret for the city employees they won't be able to aid in case the city's main water supply in the Hetch Hetchy Reservoir is affected.
"Unfortunately, in 2007, San Francisco shortsightedly banned any city department or agency from using city funds to purchase bottled water," the release says. "The enacting rule, Executive Directive 07-07, provides no emergency waiver from this permanent ban. Therefore, if municipal water supplies are suspended, city and county employees may be left without clean water in the workplace. They would then likely be forced to purchase their own safe and reliable bottled water with their own funds, even when at work."
The IBWA's concerns for the city's potentially thirsty employees are coupled with far less concern from officials. The San Francisco Public Utilities Commission reported that the turbidity, or cloudiness, of the water in Hetch Hetchy has remained at pre-fire levels, despite some ash deposition into the reservoir. In case the water is affected, resources normally reserved for other uses can be rerouted to San Francisco, and the city has several months of usable water on hand.
The IBWA's depiction of a San Francisco where water supplies are suspended, the city is run dry and municipal employees are forced to purchase their own water is a scenario that the SFPUC has not made a concern, especially given the present dangers faced by those living around and putting out the fire.
Former San Francisco mayor Gavin Newsom put the water bottle ban into place to curb waste and pollution. Before the ordinance, the city was spending $500,000 a year on bottled water. According to Business Insider, water bottle production requires 17 million barrels of oil a year and takes three times the water to make the bottle as it does to fill it.

BEFORE YOU GO
PHOTO GALLERY
Shocking Ways You Waste Water Every Day