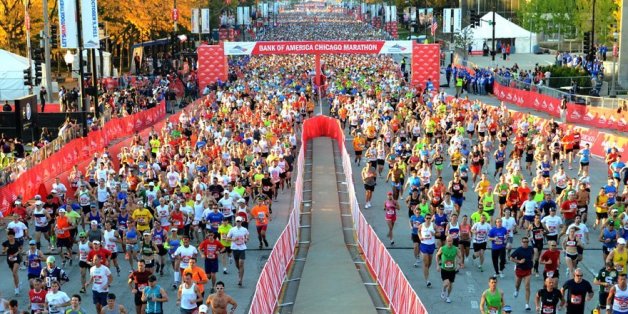 DOWNTOWN — Runners in the 36th annual Chicago Marathon in October will be prohibited from carrying backpacks as a part of new security measures in the wake of the Boston Marathon bombing earlier this year.
The city's Office of Emergency Management and Communications issued a statement Thursday saying that runners will have to pick up their bib packets in person before the race, when they'll also be given clear plastic bags to carry any food or clothing.
On the morning of Oct. 13, they'll also have to arrive at the Grant Park starting line through one of three security checkpoints at Jackson Drive, Congress Boulevard and Harrison Street.