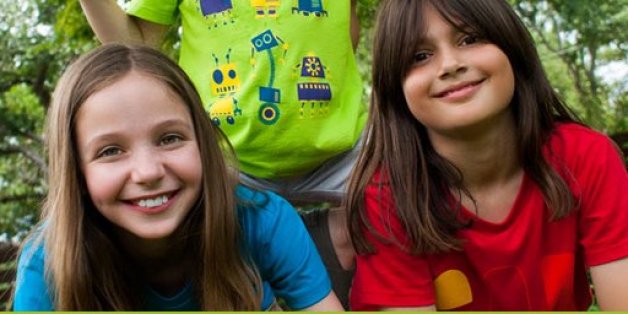 Walk into the girls' department of any clothing store, and you'll be inundated with princess imagery, hearts and more pink than a Pepto-Bismol factory. What's a non-"girly" girl to do?
Girls Will Be, a new Texas-based kids clothing line, has a solution. Conceived by Sharon Choksi, a mother whose 8-year-old daughter wasn't pleased with the selection out there, the brand aims to outfit young ladies who feel more comfortable wearing dinosaurs, not butterflies, on their t-shirts. As of now, there are 15 shirts on the brand's site, all made to fit girls aged 4-12.
On the Girls Will Be site, the brand spells out its accepting, feel-good message:
Clothes are one way kids express themselves, which is why it is so important for girls to see more options! So no girl ever thinks something is wrong if she doesn't like what girls are "supposed" to wear. Or stops liking something because she only sees it on boy clothes. We want all girls to be able to find clothes that reflect who they are and what they like. Because there is more than one way to be a girl!
Amen, sister. It's easy to see why Choksi felt compelled to launch a clothing brand for her daughter (mom of the year?), since less attention is paid to niche needs in the children's clothing sphere. Another mother recently had a similar complaint when she noticed that Gap's Superhero Toddler line wasn't available for her Batman-loving daughter. In recent years, however, some strides have been made to address children's needs, including plus-size lines for kids and shapewear (for better or for worse).
Seeing as the whole "pink for girls, blue for boys" trend has been around since the time of Baby Boomers (yes, really), it's no wonder Girls Will Be has already garnered a following. If we grown ladies can sport androgynous fashions like suit jackets and brogues, why can't the kiddos get what they want, too?
See some of the Girls Will Be t-shirts below.
PHOTOS: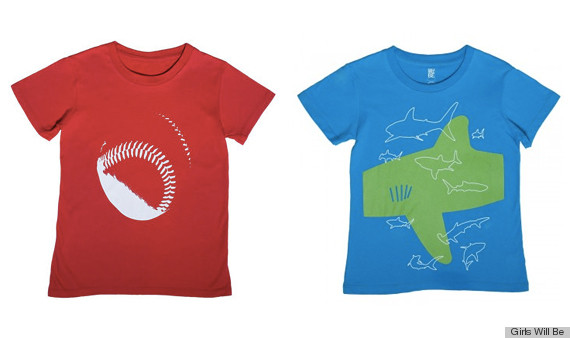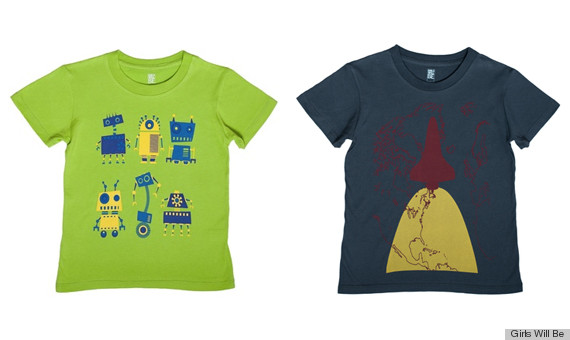 Think any of these kiddos would be interested?
PHOTO GALLERY
Celebrity Kids: Out And About
Want more? Be sure to check out HuffPost Style on Twitter, Facebook, Tumblr, Pinterest and Instagram at @HuffPostStyle.