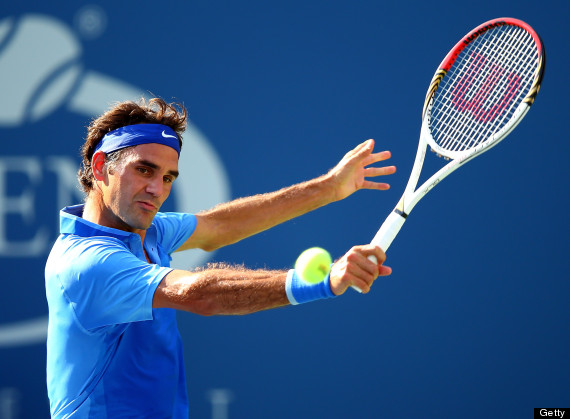 1. For Love Of The Game
With the U.S. Open in full swing this week, magazines are serving up a heavy dose of tennis coverage. In The New Yorker, Lauren Collins investigates how Novak Djokovic overcame his tendency to choke in big matches on his way to claiming the No. 1 ranking, and why, despite being the best player in the world at the moment, he still can't seem to get any respect. Part of the reason is that Djokovic doesn't conform to the genteel standards tennis expects from its champions. "He could be annoying, with his bluster and his cheesy pranks," Collins writes, summarizing the view of Djokovic's critics. "His sensibility recalled the soccer stadium rather than the country club."
As further evidence of that lack of respect, perhaps, the New York Times Magazine's U.S. Open issue features not Djokovic but Roger Federer on its cover. Federer, arguably the greatest player tennis has ever seen, has had his worst season in a decade. And he is reaching the age -- he turned 32 in August -- when questions about retirement become louder and more persistent.
But these questions -- can he stage a comeback, how much longer can he keep playing, how will he choose to end his career, what will his legacy be -- make Federer a more compelling subject than Djokovic, who is in his prime, and Michael Steinberger's Federer profile in the Times is fascinating.
"There is an expectation that athletes should end their careers with a crowning achievement," Steinberger writes. "After Sampras beat Agassi in the final of the 2002 U.S. Open, he climbed into the stands to kiss his pregnant wife in front of more than 20,000 delirious spectators and never played again." But Federer shows no desire to hang up his racket anytime soon. He still loves the game, and he still wants to win.
In this way, Federer seems to stand in stark contrast to another contender for the greatest of all time. "He walks a burdened walk now, even when it is going well," Charles Pierce wrote in Grantland recently, in a terrific piece about an aging Tiger Woods. "Woods was never effervescent, even in the glorious heart of his young career, but he didn't look the way he does now, coming up the fairway toward the green like an aging farmer coming to work in fields he knows are burnt and fallow but remembers with fondness and with pain the verdancy they once had."
Federer's play, by contrast, still exhibits greatness, even now. "When Federer plays," former No. 1 tennis player Mats Wilander tells Steinberger, "it's magical."
Bonus: Hopefully, Federer's post-tennis career won't look quite like that of Bobby Riggs. As Don Van Natta Jr. writes in ESPN's Outside the Lines, the former Wimbledon champion spent his later years as a profligate gambler and hustler. Now, new allegations have surfaced that suggest Riggs deliberately lost to Billie Jean King in the famous 1973 "Battle of the Sexes" in order to pay off gambling debts he owed to notorious mobsters. There's no way to know for sure, of course. King, for her part, strongly dismisses the idea that Riggs threw the match. But regardless, Van Natta's piece is a terrific look at the man at the center of one of sports' defining moments.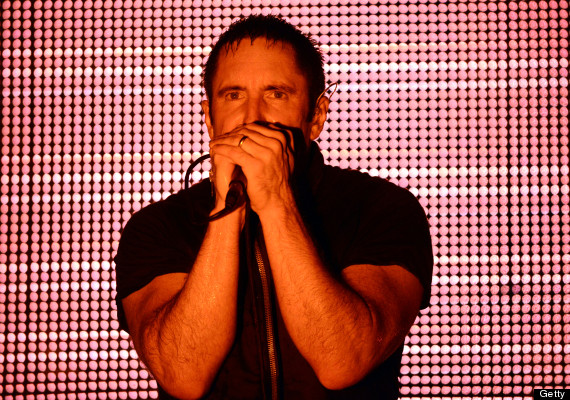 2. Rage And Machines
Trent Reznor's story has the sort of narrative arc a Hollywood screenwriter might dream up. From humble beginnings in the American midwest, he grew into a bona fide rock star whose music, as Nine Inch Nails, spoke to a generation's feelings of anxiety and alienation. In a lengthy profile of Reznor in The New Yorker last December, Alec Wilkinson described the band's seminal performance at Woodstock '94:
The band arrived onstage in darkness and smeared with mud, like savages. Under pulsing lights, and to the accompaniment of one of his commanding electronic scores, Reznor made his way to the microphone on hands and knees, like someone released from a punishing confinement. Their emphatic performance, in which Reznor screamed and stalked and threw microphone stands and hoisted them like an axe to attack keyboards, seemed the embodiment of a galvanizing and androgynous rite. They made the stagecraft of other bands, such as the Red Hot Chili Peppers, who dressed up as light bulbs, seem polite and contrived.
"When we stepped onstage at Woodstock '94, I could sense it," Reznor tells David Marchese in a new cover story for Spin. "I get goosebumps thinking about it now. Like, 'I don't know how we did this, but somehow we've touched a nerve.'"
(You can watch that performance here.)
But stardom, for Reznor, did not bring a sense of peace, and he began abusing drugs and alcohol, leading to an overdose in 2000. Since rehab, he has started a new chapter. He's now married, with two kids, and has branched out into a successful side-career scoring music for movies (winning an Oscar for the soundtrack to "The Social Network"). When he put NIN on ice in 2009, fans mourned.
Now he's back. Forget Daft Punk -- the new Nine Inch Nails album, "Hesitation Marks," is one of the most highly anticipated records of the year. "Please be good. Please be good. Please be good," one fan pleaded this week.
And as Reznor has matured, his music has as well. "The despair and loneliness and rage and isolation and the not-fitting-in aspect that still is in me, but I can express that in a way that feels more appropriate to who I am now," he tells Spin. "And often that rage is quieter."
Or is it? As The Guardian notes in a recent feature on Reznor as well, two of the musicians he recruited for the band's tour quit during rehearsals, one saying he was "overwhelmed by the intensity that Nine Inch Nails demands." So perhaps there is still some of the old Reznor still in there as well. "Believe me," Reznor tells Spin. "There's still no shortage of things that piss me off."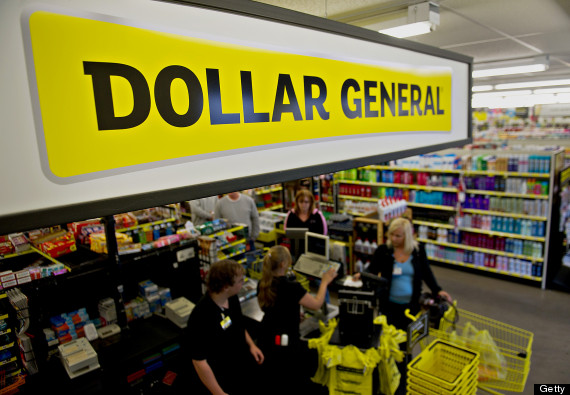 3. Worse Than Walmart?
Recent strikes by workers at fast food restaurants and at Walmart have helped spark a national discussion about pay and working conditions in the retail sector. But little attention has been paid to a growing part of that industry -- dollar stores, which are increasingly taking on Walmart in the discount retail game. There are now approximately five dollar stores in the U.S. for every Walmart, and Dollar General, Family Dollar and Dollar Tree, the three primary chains, are on pace to open a new store every six hours this year.
An investigation by HuffPost's Dave Jamieson reveals, however, that these dollar stores have profited from a business model that leaves workers feeling the pinch. The stores operate on a skeleton staff, and managers have discovered that their jobs are hardly the entry point to the middle class that they had anticipated.
"They want you to continuously work. There's no stop. It's just a continuous productivity thing with them. They really worked people into the ground until they got everything they could get out of you," one former Dollar General store manager tells Jamieson.
Bonus: In the latest issue of Huffington, we launch "Invisible Casualties," a month-long series that examines the ever-growing -- but not widely discussed -- issue of suicide in the military. David Wood spent months speaking to military members and veterans, their family members and mental-health experts, in order to shine a spotlight on suicide prevention within the military and veteran communities. Download the issue for free in the App Store.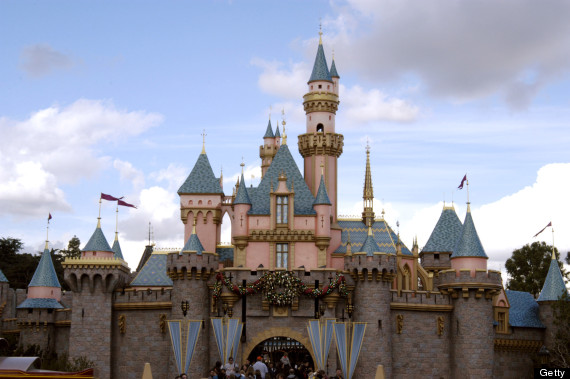 4. Homeless In The Shadow Of Disneyland
For the past several weeks, Renee Genel and her boyfriend Christopher Mogelberg have lived a nomadic life, transporting their meager possessions from hotel room to hotel room in torn plastic shopping bags. As Ben Hallman writes in HuffPost, on Aug. 1, Bank of America evicted the couple, Genel's two children, and her toddler niece, from the condominium they rented in Anaheim, Calif. Since then, they have been fighting with the bank. "I won't stop until heads roll," Mogelberg says. "I want people fired. I want people held accountable."
"Genel, 34, agrees that the family was wronged, that Bank of America should have honored a lease that doesn't expire until the end of September," Hallman writes. "She shares Mogelberg's outrage over the loss of belongings they claim a bank contractor stole while they were locked out of their home. But increasingly, his preoccupation seems a distraction from more pressing demands."
Hallman provides a heart-wrenching look at an undercovered aspect of the housing market's collapse. "Millions of renters have also been swept up in the crisis," Hallman writes, "collateral damage in wars fought between banks and their landlords."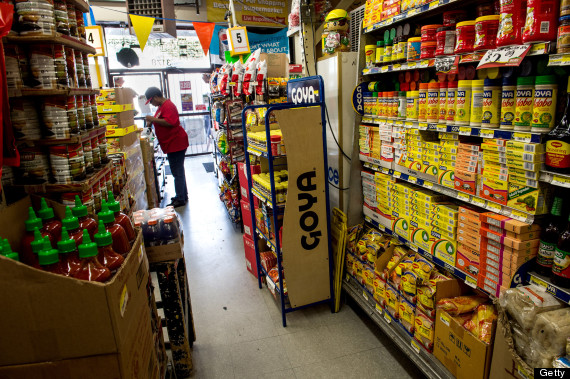 5. How Goya Made It In America
In The Washington Post, Lydia DePillis investigates the rise of Goya, the largest Hispanic-owned food company in the United States. The brand, she writes, has earned a large and loyal following among urban Latino communities, and can be found in "in nearly every corner bodega and medium-size independent grocery store."
One reason for Goya's success, DePillis writes, is that the sales staff researches local immigrant groups -- even going so far as to hang out at local money transfer franchises -- so they know exactly what products Cubans or Salvadorans or Peruvians are looking for.
"Often, Goya's representatives will even help the big supermarkets decide how to stock the rest of their store to welcome local immigrant groups, like selling plantains and yucca in the produce section if there are lots of Mexicans living nearby, and consulting on the right cuts of meat," DePillis writes.
This strategy is also helping Goya win over white shoppers as well. "Now, as the 'general market' becomes more interested in ethnic cuisines," DePillis writes, "Goya has positioned itself as the 'authentic' option that you don't have to rummage through ethnic markets to find. In other words, Goya is becoming mainstream."
Have you read a good longform feature lately? Email me at sasha@huffingtonpost.com.