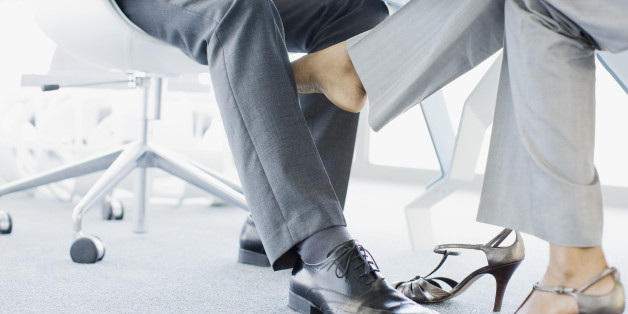 In a well-argued, well-researched piece on NYMag.com, Ann Friedman makes her case for never mixing work and dating. Despite it being more convenient for 20-something women who are trying to make "serious strides in [their careers] before [they have] to make tough decisions about marriage and kids" to find potential suitors in the office, Friedman thinks that having a "co-worker-boyfriend hybrid" remains a bad idea. For her, it has to do with fostering career confidence:
There's such a thing as having your ambitions too in sync with those of your partner. As someone who spent all of her early twenties dating fellow journalists, I would never advise a young woman to follow my example. I didn't suffer any professional disasters, but I did have to deal with a lot of personal anxieties I might not have experienced otherwise…I don't think it's a total coincidence that I've been most professionally successful in the years since I instituted my 'no journo' dating rule. Once I disentangled my feelings about my relationships from my feelings about my own work and career, I was more confident and could make clearer choices in both areas of my life.
I respect the point she makes, but I tend to think of the choice to date a co-worker as one made on a case-by-case basis depending on circumstances, career field (who would celebs date if they didn't date each other?) and personal readiness, not by a moral imperative. Ah, I'm such a relativist when it comes to love.