Giana DiLascio, 13, was pretty sure that meeting Justin Timberlake was the best experience of her life. But what happened afterwards, proved to be even better.
While Giana and her mom, Tina, were waiting in a Midtown Manhattan building on Tuesday to pick up concert tickets they had won from a radio station, in walked the "Suit & Tie" singer, who also happens to be Giana's idol. Security was tight, but DiLascio was determined to catch JT's attention, so that her brave daughter who had survived brain surgery could meet him, she told Good Day NY.
DiLascio called out to Timblerlake and told her that Giana was his biggest fan and shared some details about her daughter's illness. The busy star immediately put his press tour on hold to spend some time with Giana.
The two talked about the VMAs and JT agreed to take a photo, only if Giana agreed to make it her screensaver.
She obliged.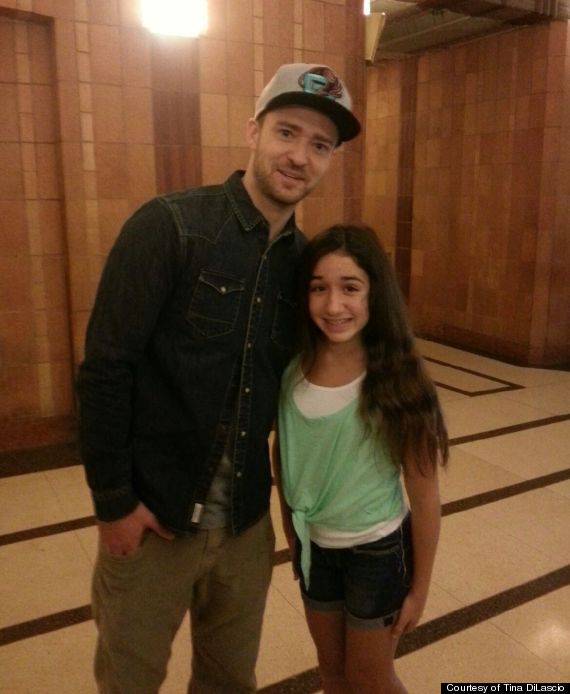 "I couldn't believe it," the teen told ABC News. "I'm still in shock."
But the excitement was far from over at that point.
The moment the DiLascios left the building, the phones started ringing off the hook. Giana got calls from ABC, FOX, TMZ and a number of other outlets interested in hearing all about her star-struck moment. But the New Jersey teen initially felt "trepidatious" about granting the interviews, her mom told The Huffington Post.
It had been a year since she had had surgery for Hydrocephalus, a condition that causes excessive fluid to form in the brain. For a year, Giana had been known as the "sick girl" and she wasn't sure she wanted to go down that road again.
But her mother encouraged her, saying that there had to be a reason that she was suddenly getting hurled into the spotlight. Giana agreed.
Once journalists started firing questions about what it was like to meet her favorite star, Giana realized she had an incredible opportunity. After sharing some anecdotes about her encounter with Timberlake, she also felt the urge to actually open up about her illness -- to show other struggling kids out there how much they can overcome.
She chatted with ease about her condition, her surgery and how she's feeling today. The spunky teen told Good Day NY that she when she grows up, she wants to work in the medical field.
"He gave her great joy," DiLascio told The Huffington Post. "He made her feel important."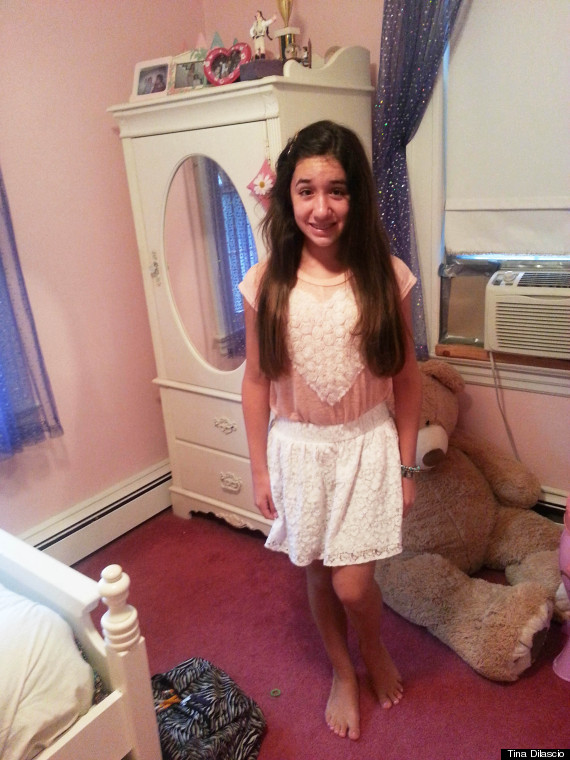 As the cameras kept rolling, Giana kept sharing more and more about her personal struggles.
That's when she realized what she was most grateful to Timberlake for –- giving her the strength to start moving forward in a way that can inspire others.
"She put out such a positive message for children going through something traumatic," DiLascio told The Huffington Post. "She made it seem like, 'look you can get through this.'"
BEFORE YOU GO
PHOTO GALLERY
Justin Timberlake, Then and Now