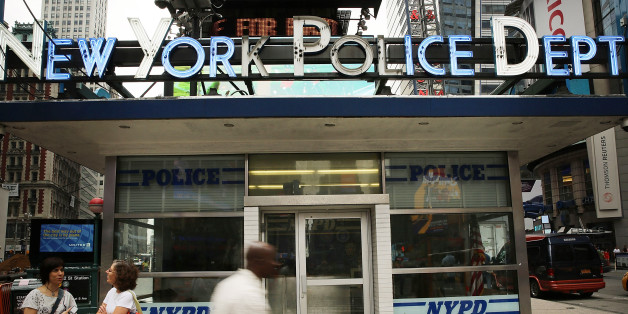 The number of Latinos in the New York Police Department has jumped dramatically, El Diario/La Prensa reports.
Just over a quarter of New York City's 34,500-strong police force is Latino today, according to the Spanish-language daily -- a major jump from 1993, when only 14 percent of the city's cops were Hispanic. NYPD held two ceremonies on Thursday, where dozens of Latinos joined the force and some rose in their ranks, the Spanish-language daily reports.
"This is something very meaningful for me and my family," Reymundo Mundo, who rose to the rank of captain Thursday, told the paper. "I'd like to be an example so that other Hispanics keep following their dreams and know that they can reach high positions."
NYPD's growing latinidad comes on top of a summer of less flattering news.
A federal judge found the NYPD violated the constitutional rights of Latinos and blacks targeted under the city's "stop-and-frisk" policy.
Officer Jessenia Guzman was reprimanded for speaking Spanish in violation of a departmental rule prohibiting languages other than English on the clock unless demanded by the job, the Daily News reported in June.
BEFORE YOU GO
PHOTO GALLERY
Drug War Activists