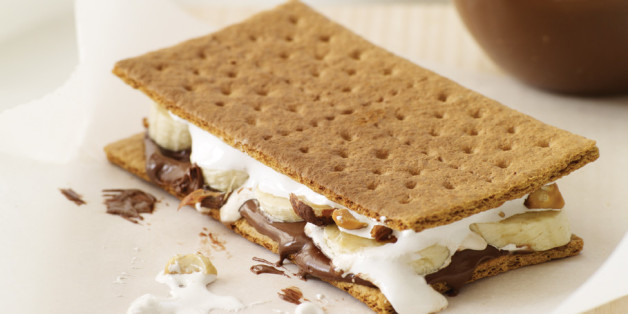 S'mores are not complicated. A combination of marshmallow, chocolate and graham cracker, they're probably one of the easiest desserts to make. While often these are eaten around the campfire, even that's not necessary to enjoy this summer-time treat. We love the classic combination, but we also really love Nutella. Which is why this nutella s'mores recipe is nothing short of genius.
Next time you pull out the grill, consider making this Nutella s'more recipe. This recipe has bananas and hazelnuts added in too. And it will forever change the way you look at s'mores.
Get the Banana-Nutella S'Mores recipe
Want to read more from HuffPost Taste? Follow us on Twitter, Facebook, Pinterest and Tumblr.
Get more s'mores recipes.